Lena Actress - Profile and Biography

Lena malayalam actress profile and biography are given here. Lena is an Indian actress who has primarily active in Malayalam film industry. She came to the world of celluloid with thorough experience in show business. Her debut movie in the industry was Sneham, which was directed by reputed moviemaker Jayaraj. The upcoming actress went on to act in the flicks like Karunam, Varna Kazhchakal, Oru Cheru Punchiri.


Early Days

Lena was born into a Christian family settled in Trichur district of central Kerala. She had an initial education from Seventh Day Adventist Higher Secondary School in Trichur. Later, she was shifted to Hari Sri Vidhya Nidhi School in the same city so that she could finish her higher secondary education without any break. After successfully completing her higher secondary education, young Lena took up a degree course in Clinical Psychology from a reputed college in the city. Later, she continued her higher studies in the same field and completed her post graduation from a reputed college in Mumbai, Maharashtra. While studying for her post graduation, young Lena got married to Abhilash Kumar on January 16, 2004. After post graduation, she worked as a Clinical Psychologist in Mumbai for some time. Mr. Abhilash Kumar is currently active in the film industry as a screenwriter. In fact, he has co-written the famous flick 22 Female Kottayam. Later, the couple got separated due to some unknown reasons.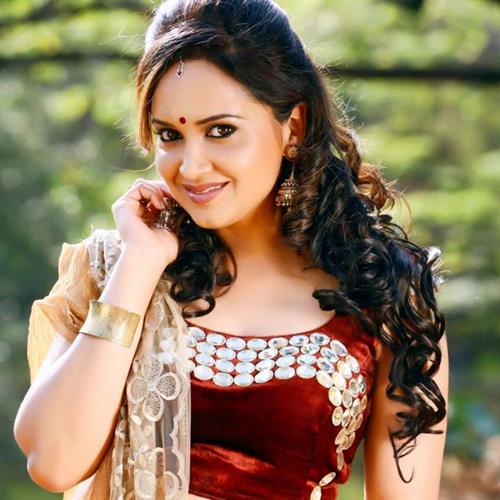 Career as a Serial Actress

Lena has been active in the media and entertainment space as a popular figure in albums, advertisements and endorsements. She was also active on the small screen as a serial actress. She is bold enough to handle a variety of contrasting roles in the film and television industries. Through her profile outside the cine space, she has shown to the general public and critics alike that she melts well into any role she has been entrusted with. Though she went into hiatus to further her interest in academics, she returned to the film industry as a full time actress after a few years. Her work in the small screen was noticed when she featured in album Premam. Since then, she never looked back and was a constant feature in many serials that appeared in different television channels in the state of Kerala. Over a period of time, she became the most popular serial actress amongst the homemakers in the state. Some of the serials in which she featured are Omanathinkal Pakshi, Thadangal Palayam, Ohari, Aranazhika Neram, Malayogam, Paatukalude Pattu, etc. Her career in the small screen industry has helped her earn a berth in the Malayalam film industry. In 2008, she featured in Amrita TV program by the name Aranazhika Neram. The performance in it fetched her Kerala State TV Award for Best Actress.


Career as an Actress

The actress Lena entered into the world of films through her maiden movie Sneham, which was directed by reputed director Jayaraj in 1998. She enacted the role of a character by the name Ammu in this flick. The film did reasonably well at the Box Office. Later, she appeared in another Jayaraj movie by the name Karunam in 1999. The year 2000 was more favourable for the young actress Lena. During that year, she featured in flicks like Devadoothan, Indriyam, Summer Palace, A Slender Smile, Kochu Kochu Santhoshangal, Oru Cheru Punchiri, Varna Kazchakal, etc. She also has acted in an award flick Shantham. However, she had to content with the supporting roles in these movies.

Her real breakthrough came when she was given an opportunity to act in a leading role in the film Rendaam Bhavam. In this flick, she appeared as the heroine of one of the Suresh Gopi's characters. Later in 2004, the young actress acted opposite to Manoj K. Jayan in the movie Big B. In her acting career, she did mostly the supporting roles. The other films in which she appeared include Robin Hood, Kanyakumari Express, Killadi Raman, Sneha Veedu, Khaddama, 2 Harihar Nagar, Kaaryasthan, Daddy Cool, Bhagavan, Ulakam Chuttum Valiban, Thirunakkara Perumal, etc.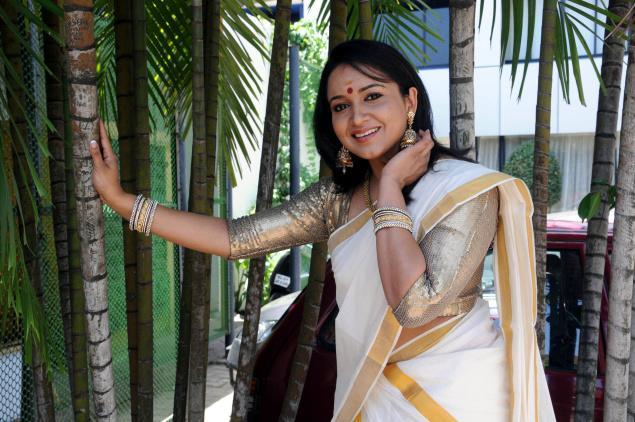 Lena's Best Picks

The actress has been noted for her performance in the flick Traffic. In this movie, she enacted the role of a mother of a sick child. The name of the character is Shruti. Her character and her delivery of dialogues fighting against all odds to rear the child has caught the imagination of all the movie goers. In fact, she got the Amrita Film Award and Filmfare Award for Best Supporting Actress for her performance in this movie. Another super hit movie in which she acted is Ustaad Hotel. In this flick, she gave a forceful character that would remain forever in the minds of film lovers in the state. In 2008, Lena got the Atlas Film Critics Award for Best Second Actress for her work in the movie Chilluvilakku. In 2013, the talented actress bagged the Second Best Actress Award for her performances in the flicks Left Right Left and Kanyaka Talkies. The actress has also featured in other super hits like Bachelor Party, Spirit, etc.


Latest Movies

After a long stint in the Malayalam movie industry, she finally got an opportunity to act in a Tamil film. The name of the flick is Anegan. This film got released in the early part of 2015. After her project in Tamil, she became more active in her parent movie industry. Some of her new films in this year (2015) include Anegan, The Reporter, Love 24X7, Nee-Na, Ennum Eppozhum, and Nimnayakam. The movies such as Ennum Ninte Moideen and Oru Rathri Randu Pakal are being shot at various locations across the state. She has also bagged an offer to act in a Hindi film that has been christened as Airlift. Another film by the name Ardhanareeshwaran is undergoing the post-production process before its release.


Awards and Accolades

In her illustrious acting career spanning 17 years, she has got many accolades and awards. Some are from television industry and others are from film world. They are listed below.



. Kerala State Film Award: She bagged the second best actress awards for her performances in the movies Left Right Left and Kanyaka Talkies.


Kerala State Television Award: She received this award in the Best Actress career for her work in Azhanazhika Neram in 2008. This program was telecasted in Amrita Television.


Filmfare Award (South): She got this award in the best supporting actor category for her character portrayal in the flick Traffic.


Atlas Film Critic Television Award: This award she has bagged for her performance in the film Chilluvilakku.


. Amrita Film Award: She received this award for her work in the movie Traffic.
Conclusion

Lena is a veteran actress who has primarily focused on Malayalam film industry. She came to the cinema world with a lot of experience in the show business. She has been especially active in the television industry as an actress. Her strong point as an actress is that she is able to do any kind of role with ease and dedication. This flexible approach gave her much needed mileage in the flick industry. Though she has appeared mostly in supporting roles, the actress has got recognition as a talented actress in the industry due to her in-depth acting. She has been the household name across the length and breadth of the state even before she became part and parcel of the movie industry. Some of her performances in television serials have been well appreciated. She has even been a constant feature in advertisement and endorsements in different television channels. Due to her astounding performance, she has received many awards across various categories.