Padmapriya Actress – Profile and Biography

Padmapriya malayalam actress profile and biography are given here. Padmapriya is an Indian actress and model who has primarily worked in South Indian film industry. She is also a trained Bharatanatyam dancer. She made her acting debut in the Telugu film industry with the movie Seenu Vasanthi Lakshmi in 2003. The gorgeous actress has also appeared in Malayalam and Tamil movies as well.


Early Days

Padmapriya was born into a Tamil family in Delhi on February 28, 1980. Her father Janakiraman is a retired Brigadier in Indian National Army and her mother Vijaya is a housewife. She was largely brought up in Punjab. Later, the family moved on to Secunderabad and settled at Trimulgherry in the city. Her higher secondary education took place at Kendriya Vidhyalaya in that city. After successfully passing the 12th class, she took up a degree course in commerce at Loyola Academy, Alwal and came out with decent grades. Later, the young Padmapriya got an MBA degree in finance discipline from Kirloskar Institute of Advanced Management Studies. After a few years, she also obtained a postgraduate diploma in Environmental Law from National Law School of India University and Masters Degree in Public Administration from New York University. While studying in the 12th class, Padmapriya did a music album. She got married to Jasmine Shah, who is working as the Policy Head for South Asia at Abdul Lateef Jameel Poverty Action Lab. This organization is headquartered at the famous Massachusetts Institute of Technology. The marriage was solemnised on November 12, 2014.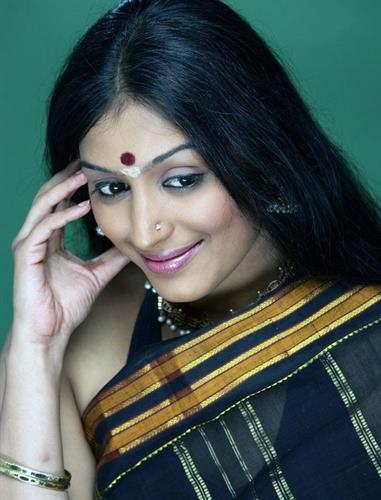 Career in Corporate World

Armed with a master's degree in Business Administration, young Padmapriya took the direct plunge into the corporate world and started working for GE Capital as a Risk Consultant in Bangalore and Gurgaon. After a few years of working with GE Capital, she moved on to Symphony in Bangalore. While working as an executive, she devoted some of her free-time to venture into the field of modelling. In 2001, she became Miss Andhra Pradesh, giving her much needed impetus to set her firm foot in the modelling field. Her stint in the modelling field later helped her earn a berth in the world of cinema as well.


Career as an Actor

The young Padmapriya made her acting debut in a Telugu language film Seenu Vasanthi Lakshmi in 2002. This movie itself is a remake of Tamil flick Kasi, which itself is a remake of blockbuster Malayalam film Vasanthiyum Lakshmiyum Pinne Njaanum. Her acting in this flick enabled her to get an effortless entry into the Malayalam film industry with the signing for a movie Kaazhcha. In this film, she acted alongside superstar Mammootty and enacted the role of a mother whose daughter is trying to accommodate another child from a distant place. She received the positive reviews from critics for her stupendous performance in this flick. She bagged the Asianet Award for Best Female New Face of the Year. In 2005, the young actress featured in a Tamil film Thavamai Thavamirundhu, which depicts a father-son relationship at greater depths. In this flick, she acted opposite to actor-director Cheran. Her portrayal of this character earned her several awards, including a National Film Award for Best Film on Family Welfare. She herself received the Filmfare Award for Best Debut Actress for her laudable performance. Since her induction into the world of cinema, she was able to act in record 30 movies in Malayalam, Tamil, Kannada, Telugu, Bengali and Hindi languages. She is probably best known for critically acclaimed performances in Malayalam films such as Karutha Pakshikal, Kaazhcha, Pazhassi Raja and Tamil flicks like Mirugam and Thavamai Thavamirundhu.


Padmapriya's Popular Films

It seems the actress Padmapriya turned luckier with her entry into the Malayalam film world. Whichever film she feature has turned out to be a good crowd puller, giving her an unenviable status of an actress in the show business. After the success of Kaazhcha, she was given an offer to act alongside Mammootty again in the flick Rajamanikyam. This comedy film turned out to be a blockbuster and highest-grossing flick in the history of Malayalam movie industry after Twenty: 20. Coincidentally, it was also her highest grossing film in her acting career. After that movie, she acted in the flick Vadakkum Nathan. This 2006 film pulled out her best acting skills and showed to the world. She later went back to Tamil movie industry and did a role of a salesgirl in the flick Pattiyal, This gangster film was a commercial and a critical success in the Kollywood. In this Vishnuvardhan-directed movie, she acted alongside Arya, Pooja Umashankar and Bharath. Again she came back to Malayalam film industry and acted in flicks such as Karutha Pakshikal and Yes Your Honour. The talented actress' performances in both films received positive reviews from both critics and the general public. Her portrayal of the character Poongodi in the flick Karutha Pakshikal fetched her accolades and awards, including the Filmfare Best Actress Award.

In the next year (2007), talented actress featured in 7 films spanning different languages. The first one is a Malayalam movie by the name Anchil Oraal Arjunan. It was followed by two Tamil flicks Veeralipattu and Satham Podathey. In the latter Tamil psychological film, the actress enacted the role of a helpless wife who is kidnapped by her former husband who is an alcohol-addict. Her next movie in Malayalam was Naalu Pennungal. The director of this film Adoor Gopalakrishnan got a National Award for Best direction. On the other hand, the actress got critical appreciation for her role in the flick Mirugam. In this movie, she portrayed a tomboyish character whose husband is a cruel man. In fact, she got the Tamil Nadu State Film Special Award for the Best Actress.


Awards and Nominations


. National Film Award: She received the special jury award for coming out with stupendous performances in multiple languages.


. Filmfare Awards South: She received the Award for Best Debutante Actress for her performance in Thavamai Thavamirundhu. She also bagged Best Malayalam actress Award for her work in Karutha Pakshikal. She also received the Supporting Actress Award for her acting in Pazhassi Raja.


Kerala State Film Awards: She bagged the Awards for Second Best Actress in flicks Yes Your Honour, Pazhassi Raja and Karutha Pakshikal./li>

Asianet Film Awards: The young actress bagged Award for Best Female New Face of the Year for the work in flick Kaazhcha. Padmapriya also received the Awards for Best Actress for her performance in the films Vadakkum Nathan and Karutha Pakshikal.


Tamil Nadu State Film Award: She received the special award for her performance in Mirugam.
Conclusion

Padmapriya is a talented actress who has primarily worked in Southern film industry. She is also a model and an accomplished Bharatanatyam dancer. Though she was an executive at the beginning of her career, she came back to the field where she loves best to perform, i.e., the film world. She made her acting debut in the flick Seenu Vasanthi Lakshmi, which is essentially a remake of Malayalam movie Vasanthiyum, Lakshmiyum Pinne Njanum. She later forayed into Malayalam movie industry and featured in a number of films. If you look at her career graph, she received most awards and nominations for her Malayalam flicks. It seems the movie directors in the Mollywood have correctly identified her acting talent and exploited it to the hilt, giving her more recognitions as an actress. The actress has also appeared in a number of advertisements and endorsements as a model. She was able to elicit the positive reviews for few short films she had acted in the past as well.