Akshara Kishore - Malayalam Child Actress Profile & Biography

Akshara Kishore malayalam child actress (artist) profile & biography are given here. Who would you think of when you hear about a little girl with an innocent and pleasing smile. I am sure it will be about Bala Chandrika of the Asianet serial Karuthamuthu. Yes, this article is about her. Aren't you interested to know more about Akshara Kishore and her family? Then read on.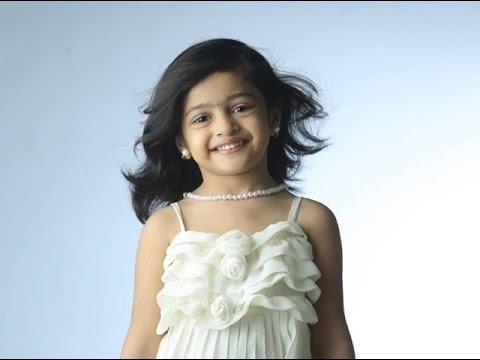 Personal Life of Akshara Kishore

This article is about the cute little girl with a heart touching smile acting as Bala Chandrika in the Asianet serial "Karuthamuthu". She is none other than Baby Akshara Kishore. It is her presence which adds more importance to the serial. Moreover many people watch the serial just to see this cute little thing smiling. It is priceless. To add, even though Akshara is appearing for the first time in mini screens, her appearance in the serial has increased its TRP rating. Akshara is just brilliant when it comes to acting and her smile is amazing and attracting.

Akshara Kishore, called as "Chakara" by her loved ones hails from Kannur district of Kerala. Even though her parents are from kannur, they are settled in Vennala, Ernakulam. Her father Kishore Kumar is an architect working for a firm in Palarivettam and her mother Hemaprabha works for Federal Bank, Palarivattam. There is one more member in her family at Federal Bank apartment, Vennalla; it is her elder sister Akhila Kishore. Akhila is also a talented girl who is currently studying in Grade 6th. She has appeared for several ad films and is a good singer too. Both Akhila and Akshara is learning classical dance for the past two years as well.

The little angel, Akshara is studying in Grade 2 at Bhavans Adarsh Vidhyalaya, Kakkanad in Ernakulam district. Here hobbies includes drawing, watching TV, playing with barbie doll and her sister. The cute princess ambition is to become an actress in future like Aishwarya Rai Bachan. Of course she can cherish her dreams, for she has the talents in her. Akshara's mother, Hemaprabha adds that as a very small kid itself Akshara used to act in front of televisions and liked dancing for songs. Thus they found out the acting talents in her. An interesting factor about this little girl is that even at this age, she dubs for her own character in the serial and acts perfectly as how the director expects from her. Definitely this little star has a lot of way to travel further and will conquer greater heights in her acting career.


Career Life of Child Artist Akshara Kishore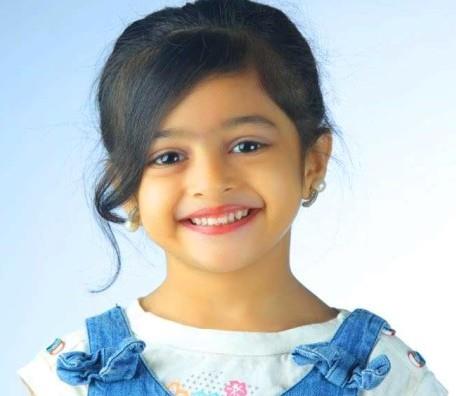 Akshara Kishore, the cute little girl with an innocent smile has started her acting career by appearing in Malayalam ad films. So far she has appeared in more than seventy ad films like the one for Jayalekshmi, Nirapara, Poppy Umbrellas, Kalyan Silks, Rasika Jam, Ahliya etc. It was her acting in the Nirapara ad film which changed her career. She was recommended by Jismon Joy, director of Nirapara ad film to Kishore Sathya who is appearing as the leading character in the serial Karuthamuthu, directed by Praveen Kadakkavoor and airs on Asianet. It was Kishore who called her to act as his daughter in the serial.

In the Asianet serial Karuthamuthu, Akshara Kishore appears as the daughter of Dr. Balachandran and Karthika, who is the central character of the serial. Prominent actor and anchor Kishore Sathya plays the role of Dr. Balachandran and the role of Karthuka alias Karthu is enacted by Premi Vishwanath. The name of Akshara's character is Balachandrika who is called as Bala Mol by every one in her family.

Now she is the Bala Mol not only n the serial but for all Malayalee viewers. Bala even though born to a doctor has to live outside the family with her mother for some reasons. Hence she has to suffer a lot and even has to beg in front of people to find a livelihood for herself and for her mother who is under treatment. One day her grandfather finds her and took her to his house with her mothers permission. But on the agreement that no one in the house including her dad will know that it is his own daughter. Now Bala is with her father and even though her father does not know that she is his child, he treat shim like his own daughter. Balachandran who was moody after Karthika left him is returning back to life on Bala's arrival. Balachandran's brother's wife Kanya, does not like Bala and hence Bala has to suffer the cruelties from her.

Baby Akshara Kishore is doing a fantastic job as Balachandrika. She has very well enacted the various stages of life she has to pass through. More than everything her innocent smile is very much appealing and has attracted many viewers to the serial. Another interesting factor is Akshara's cute voice and she dubs herself for the character Balachandrika. Altogether she is doing a wonderful job to highlight Balachandika, and so far she is successful in it.

Now Akshara Kishore has also signed an agreement to act in the upcoming Malayalam thriller movie "Kanal", directed by M. Padmakumar and written by Suresh Babu. Superstar Mohanlal is playing the leading role in this movie along with Anoop Menon. The female lead roles are played by Honey Rose and Nikita Thukral. The movie revolves around two families who has spend their most of the life in the Middle East. The film which has a good subject is under production and will soon hit the theaters. Akshara Kishore is lucky to start her career in the big screens with the prominent actor Mohanlal. This is just a start and soon the little girl will have more offers coming her way. Wishing her good luck!