Premi Viswanath Malayalam Film and Serial Actress - Profile & Biography

Premi Vishwanath is Malayali's own Karuthamuthu. She made her debut through the Asianet serial Karuthamuthu and became famous through her first role itself. This article is about this particular upcoming actress. You will find information's such as her personal life, entry into the world of screens and her career life so far in this article.


Personal Life of Serial Actress Premi Vishwanath

Premi Vishwanath popularly known by her character name, Karuthamuthu hails from Ernakulam district of Kerala. She is a model turned actress who made her debut through the Asianet serial "Karuthamuthu". Premi was born to Mr. Vishwanath and Mrs. Kanchana Vishwanath. She has one elder brother, Siva Prasad. Currently Premi stays with her parents and brother in Ernakulam. Her brother is a talented photographer and owns two studios in Ernakulam. Premi Vishwanath is also interested in photography like her brother. She was working for a private firm in Ernakulam before coming into the world of screens. It was through actor Dinesh Panicker that Premi came to know about the audition details of the serial Karuthamuthu and wanted to try her luck. Thus she attended the audition at Trivandrum and successfully completed the camera test and was selected for the role.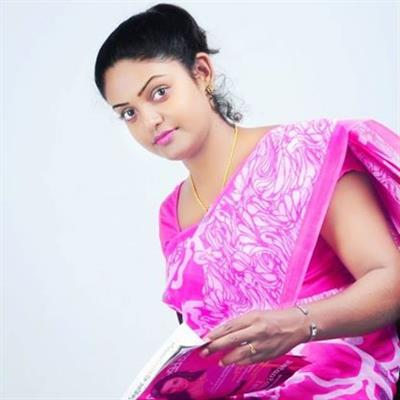 Premi Vishwanath is the first cousin of the famous Malayalam actor Jayasurya. Hence she knows about the industry and the pressure there. It might have helped her to build up her career in a good way. In an interview Premi added that she enjoys her stay in this industry and would love to continue as an actress provided she gets good roles and opportunities. Above all she is excited about her role as the black skinned girl in the serial Karuthamuthu and is happy that people have accepted the serial and her role. As she appears as a black skinned girl in the serial, many viewers think that Premi is real dark in shade, but that is not true. This pretty actress is fair and is bold unlike her character Karthu. Apart from acting this actress is a good dancer too.

The upcoming actress Premi Vishwanath has proved her talents as an actress through the serial Karuthamuthu and her character is wholeheartedly accepted by the Malayali viewers in and out Kerala. As a recognition of her talent and hard work, she was awarded the best new face award in the 8th Asianet television awards. While talking about her character Karthu, we should definitely mention the efforts of the makeup man to make Premi look like an ordinary black skinned girl. He is definitely the man behind the success of the serial which has crossed over 200 episodes now.


Career Life of Malayalam Serial Actress Premi Vishwanath

Premi Vishwanath, the pretty and talented actress has made her debut in the mini screen through the serial "Karuthamuthu", directed by Praveen Kadakkavoor and is aired on Asianet TV channel. She is lucky enough to play the lead female role in her debut attempt itself. Premi Vishwanath appears as Karthika in this serial. Karthika who is better known as Karthu is portrayed as a black skinned girl. She was born into a rich family but after the death of her dad, her mom had a second marriage. Karthu had to suffer the cruelties of her stepfather as a child and was mocked by everyone for her color. The actual twist came into her life when her marriage was fixed with Dr. Balachandran, a young gentleman. Prominent actor Kishore Sathya acts as Dr. Balachandran and actress cum dancer Tara Kalyan appears as Karthika's mother.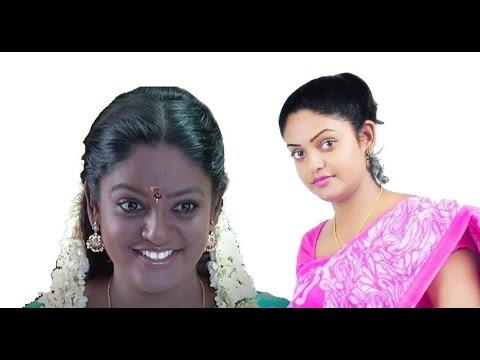 Even after marriage Karthika had to face lot of issues and challenges due to the darker shade of her skin. Her sister who was married to the same house was given royal treatment by her mother in law, whereas Karthika was insulted and had to suffer the cruelties of her mother in law due to her color. Even though her stay at her in laws house was not peaceful, her husband was very loving and caring. Finally things changed and her mother in law understood Karthika's good nature and started loving her. Then Karthika became pregnant but that spoiled her entire life. Dr. Balachandran who was a loving husband turned out to be suspicious. He was instructed by a doctor that he has some issues and can never have a child of his own. But when Karthu became pregnant it was hard for him to believe that a mistake has happened to medical science. Thus Karthika left him when she came to know about all these. Finally she gave birth to a cute child. Child artist Akshara Kishore appears as her daughter.

Premi Vishwanath has put forward amazing performances as Karthika and is accepted by the Malayali viewers. Her character is an innocent one hence it was easy for her to conquer the minds of millions. Premi is so far successful in doing justice to her character and the serial has crossed over 200 episodes. Shibu Nemam, the make up man of this serial is doing a fantastic job in making Premi Vishwanath a darker shaded girl. Altogether the serial is accepted by the viewers and is tasting success. Premi's talents are well portrayed in the serial which will definitely pave her ways to greater opportunities.