Sneha Divakaran - Malayalam Serial Actress Profile & Biography

Sneha Divakaran malayalam serial actress profile & biography are given here. This article is about the Malayalam television actress Sneha Divakaran. She is none other than the jealous Meenakshi of "Parsparam" serial aired on Asianet. Read on to know more about this favourite actress of yours.


Personal Life of Sneha Divakaran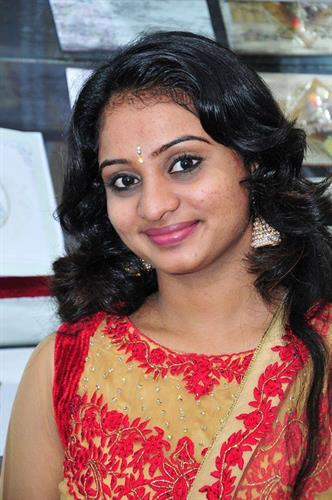 Sneha Divakaran is an upcoming serial actress who became famous through her character 'Meenakshi' in the serial "Parasparam' aired on Asianet. She hails from Thrissur district, the cultural capital of Kerala. Her father is Mr. Divakaran and her mother is Ms. Ranani. She also has an elder brother named, Dishnu. Sneha Divakaran, the serial actress is currently pursuing her graduation from a college in Thrissur. The actress, apart from studies is a trained classical dancer who has participated in many stage shows and youth festivals during her school days. She has also performed for the recent Asianet television awards. Another area of her interest was in Mono act and she does a wonderful job there. Recently Sneha has performed a Mono act in the Mukesh show Sell me the answer.

Sneha Divakaran has also appeared along with her co artist Gayathri Arun for the Asianet show Ningalkum Akam Koodeshwaran anchored by Suresh Gopi. They have earned a fair amount of money in the show. Even in the Mukesh show Sell me the answer, Sneha has managed to answer the questions by hardly taking the help of the traders. Sneha Divakaran is portrayed as a selfish and jealous girl in the serial whereas she is a very bold and open minded girl in real life. While participating in the show Sell me the answer, Sneha has said that she was never interested in acting as she was basically lazy to take up responsibilities in life. However her entry into television filed has helped her a lot to realize her talents.


Career Life of Sneha Divakaran

Sneha Divakaran, who is a trained dancer started her career as an actress through the Asianet mega serial "Parasparam", directed by Sudheesh Shankar. Sneha is given a very strong negative role in this serial. She who was never ambitious to be an actress accidentally came into this industry. Sneha attended the audition for the character 'Meenakshi' and was selected by the director Sudheesh Shankar. The serial Parasparam, revolves around a mother in law and her three daughter in laws. Sneha portrays the character of the second daughter in law, Meenakshi.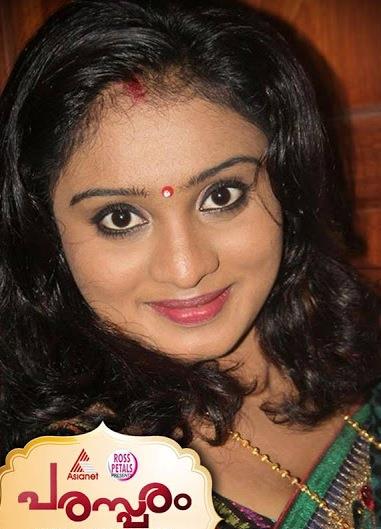 Her character comes from a poor family but is full of crooked thinking's. Meenakshi loves her husband but is not happy at the appreciations showered on by the other family members on her elder sister in law who is a clever IPS officer. Meenaksi does all possible things to spoil the happiness of the family and when the family members comes to know about it, they will scold her and starts hating her. The biggest cruelty done by Meenakshi was the exchanging of her own daughter with her younger sister in law's son. When her husband Suresh came to know about it he decided to divorce her. But still Meenakshi is not ready to leave the house and her daughter. Even though the character Meenakshi is portrayed as a negative one, she too has a mind with love towards her daughter and husband.

Sneha Divakaran is doing a wonderful job as Meenakshi. She is very much perfect for the role and the way she acts as a jealous women is worth mentioning. Even though it is a negative role, Sneha started to be noticed by the viewers. She is lucky enough to get such a fame and popularity with her very first serial itself. As a token of appreciation, Sneha Divakaran was awarded with the Special Jury Award for best negative role on Asianet Television Awards 2014. What more does a new comer need as an encouragement. In an interview Sneha has added that during the initial days of the serial, she felt very sad because people will come to her while she goes for shopping and will scold and shout at her for the things she does in the serial. While the heroine of the serial Gayatri Arun used to get lot of appreciations. This made Sneha jealous in real life too. Even though there is not much change in the attitude of people towards her, she is ready to accept the fact and is happy that her role has touched the heart of millions. Now she is only worried if no one comes to her for shouting.

Sneha Divakaran is happy about her stay in the television industry and is ready to take up more offers if good roles come her way. She would like to continue her studies along with her profession. In between, due to some rumors and false videos, she was in the news. Sneha had to drop her studies due to these issues as even her close friends started doubting her. Things are getting better now and she is back to her normal life. Let us hope that this upcoming talented actress will flourish in the industry as well as in her personal life.