Ruby Jewel - Malayalam Serial Actress Profile & Biography

Ruby Jewel malayalam serial actress profile & biography are given here. Ruby Jewel is better known by her character name Suchithra of the serial Parasaparam aired on Asianet. This article is about Ruby Jewel, her likes and dislikes, her entry in to the television world and her career history.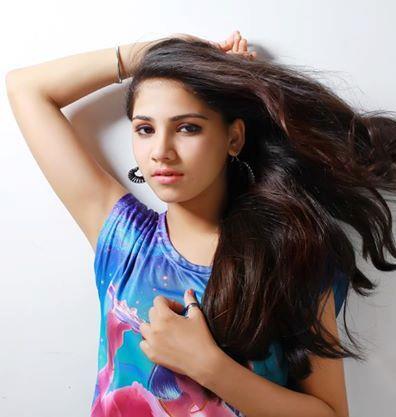 Personal Life of Actress Ruby Jewel

Ruby Jewel is an upcoming actress who now became famous through the Asianet mega serial "Parasparam". It is one of the best serials telecasted in Asianet with a good TRP rating. The young talent Ruby Jewel appears as 'Suchitra', a negative character in this serial. Ruby is a anchor turned actress who was into modelling as well. She is a very young girl who has just started her plus two education. She hails from the Ernakulam district of Kerala. Ruby was anchoring shows in the Malayalam TV channel Kochu TV. That is how her career in the world of screens started.

As an anchor she was getting good reviews and her favourite TV presenter is Fearne Cotton. Now the little Ruby is all busy with serials and films and is finding it difficult to manage it with her studies. But she is bold and well determined to continue her career along with her studies. It is the wholehearted support from her parents, teachers and classmates which makes her stay in the industry much more easier. Ruby Jewel, even though likes her career as an actress, would like to be a known as a film director. Also in a n interview she added that she feels it is more comfortable to anchor events and shows than acting. Along with her acting career, she is doing comparing and anchoring for shows and events as well.


Career Life of Actress Ruby Jewel

Ruby Jewel is an young talent the Malayalam film and television industry is blessed with. She started her career as a television anchor in Kochu TV. The way she presented the show and her ability to speak along with her smartness earned her fame and thus she was called for the 2013 Malayalam science fiction thriller film "Red Rain", written and directed by Rahul Sadasivan. It was an above average film which searches for the mysterious events behind the stage deaths of cattle's and bright lights in sky. Ruby was given a character role in this film which she managed to do very well. But she was not much noticed through this film was it was not a cup of tea for the normal class audience.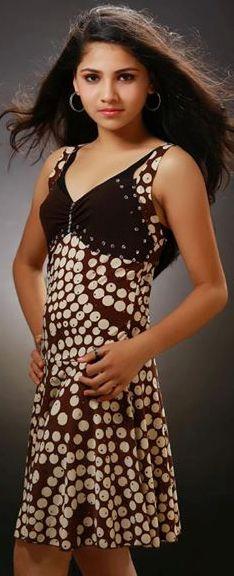 Further Ruby Jewel got a chance to be a part of the popular serial "Indira" aired on Mazhavil Manorama. This serial has renowned actress Sujitha in the lead role as 'Indira' along with KPAC Lalitha doing a main role named 'Achamma'. The serial says the story of a rich grandfather and his search for his lost granddaughter. The serial which had all the elements of a good serial was accepted by the audience. Ruby was lucky enough to be a part of this serial even though her role was not a very prominent one. After this serial, Ruby played the lead role in the serial titled 'Miracles of Vallarpadathamma' aired in Jaihind TV. Her character name was Vallarpadathamma. This serial was a Christian devotional serial hence has attracted many old age viewers to the serial.

The actual break in the career of Ruby Jewel happened through her entry into the serial "Parasparam" aired on Asianet. She plays the role of 'Suchitra' in this serial. Her character was initially handled by Revathy Krishna. Later on Ruby took over the role and is performing well as a jealous and cunning daughter in law. The serial directed by Manju Dharman revolves around an independent bright lady named Deepthi (Gaythri Arun) who has struggled hard to become an IPS officer and is working hard to safeguard her country from the hands of evil people. Suchithra is the sister in law of Deepthi who was in love with Dileep and finally got married to him. But Suchitra does not like to stay with his parents and lied that she is pregnant just to get rid off the household works. She regularly fights with her mother in law and gives wrong information about her in laws when her husband comes back from work. Suchitra's plan is to separate Dileep from his parents and to leave separately. However she is not successful in it so far.

Ruby Jewel is doing amazing performances as Suchithra. The way she presents the character Suchitra is worth mentioning as the viewers will definitely hate the character Suchitra. That is in fact the success of her character. Ruby is getting good reviews about her performance from in and our Kerala. Along with it at times she had to face bad experience from the viewers who thing Ruby is Suchitra. In a way that review is good too as it shows how far her character has influenced the Malayali audience. The serial Parasapram is definitely a turning point in her life and now she is very well known among the Malayalees as a celebrity. The young actress has a way more to go and she will definitely win the race with her extra ordinary acting talents.