Lakshmi Pramod - Malayalam Serial Actress Profile and Biography

Lakshmi Pramod malayalam serial actress profile and biography are given here. This article is about the actress Lakshmi Pramod who has gained popularity through short films, serials, movies and through the cookery show 'Taste Time'. She will be better known as Smrithi, her character name in the Asianet serial "Parasparam". You will find details about her personal life and career life in this article.


Personal Life of Actress Lakshmi Pramod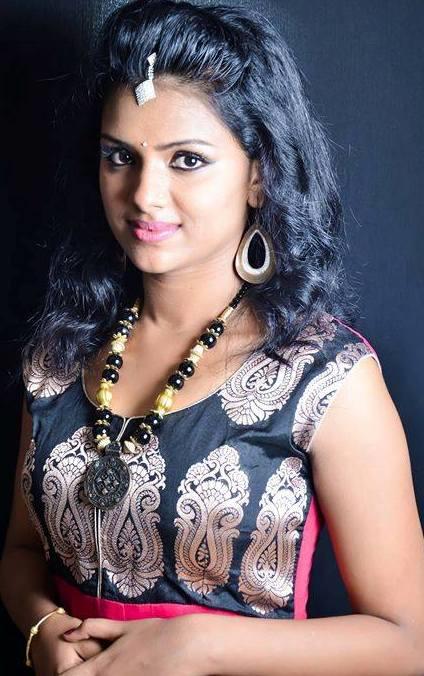 Lakshmi Pramod is an upcoming Malayalam actress. She hails from Kollam district of Kerala. She completed her schooling from Believers Church Mahatma Central School, a reputed CBSE school at Eravipuram in Kollam district. Further she is doing her graduation in BA Literature from Madhurai Kamraj University through distance education. She was born to Mr. Pramod and Mrs. Preetha Pramod. Lakshmi also has a younger brother, named Vaishnav Pramod. She is not Lekshmi at home, but is called as Ammu by her parents and relatives. She is married to Azar Muhammed who is also from kollam and is working at Cresign.

Lakshmi Pramod is indeed a very talented actress as she has inborn talents in her. She was born to an artistic family. Her father Pramod is a Mridangam artist. Lakshmi's grand father, Valathingal Balakrishnapillai was a famous drama artist. He was her inspiration and motivation. Her grandfather is the one who takes her to the shooting locations and is always with her to support her in her career. Lakshmi is also lucky to marry a person who is into media and creativity. She also added that almost all her family members including her are good singers. All together the support she gets from her family is worth mentioning. And that is main reason of she flourishing in the industry.

Apart from acting, Lakshmi Pramod is a trained dancer too. Initially she has learned classical dance and later on changed into western form. Due to her busy schedule at work she hardly finds time for practice now but still she manages to perform during certain stage shows and events in her locality. Dance is her passion but she adds that now even acting is her passion. Lakshmi has recently performed for the Kottiyam Merchant's association, Kollam and has also performed with Sachin Warrier & band at the Uliyakkovil temple, Kollam. As she is a celebrity now, she is invited for many inaugurations and for many other events happening in her locality. Inauguration of Gup Shup Cafe with Neerav‬ Bavlecha, Inauguration of Seemax Optical Center, attending as a guest for the 25th Silver jubilee celebration of Rose Dale School, Kollam are a few to name. Lakshmi Pramod is a girl with a modern outlook to life and enjoys her life best and not just survive.


Career Life of Lakshmi Pramod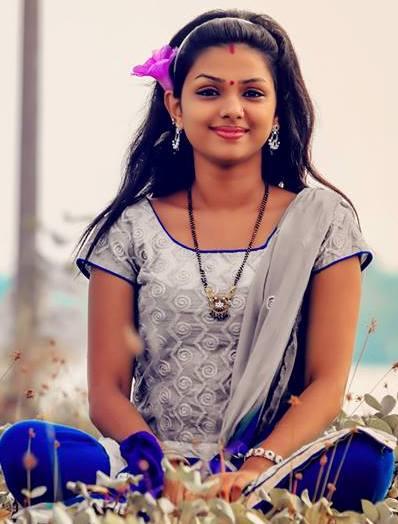 Lakshmi Pramod started her career as an anchor. Then she made her entry as an actress through the serial 'Mukesh Kathakal'. At that time she was just a school going girl. After this serial, Lakshmi was then seen in the serial "Akashadoothu" aired on Surya TV. In both these serials, Lakshmi's role was not very noticeable but still she did her part well to make her character perfect. The actual break in Lakshmi's career happened with her entry into the mega serial Parasparam, directed by Manju Dharman, aired on Asianet. In this serial Lakshmi gives life to the character 'Smrithi'. Smrithi is the third daughter in law of Padippura house. Even though she is a Christian by birth, she fell in love with Subash who is a Hindu and got married to him. They have a son. Smrithi runs a beauty parlor and is portrayed as a lady with good characteristics. Lakshmi is putting her full efforts to make her character perfect and so far she is successful in it. Lakshmi admits that people call her by the name Smrithi rather than Lakshmi when they see her. This upcoming actress is enjoying the positive reviews she is getting about her acting skills.

Apart from serials, Lakshmi Pramod has appeared in a couple of short films as well. Even now she is doing short films along with serials. 'Oru Unda Swapnam',' Kallu', directed by Firoz A Azeez; 'Oru Simple Sambhavam', written and directed by Sreenath V Nath; '69', directed by Firoz A Azeez; 'Chicken Kokkachi', written and directed by Anuranjan Premji etc are a few among them. Lakshmi has acted in two short films along with her grandfather, Valathingal Balakrishnapillai. Out of her short films, '69' has braked the record by having the most number of viewers. This short film is a very excellent one which every men in our society should watch. It is all about how it will be if women were like men and vice versa. The cruelty and harassment of men towards women is clearly depicted in this short film. Lakshmi was lucky to be a part of this project and it definitely brought her popularity.

Along with acting, this talented young actress is anchoring a Malayalam TV show 'Taste Time'. It is a cookery based show. Malayalee housewives are the regular viewers of this show. This helped Lakshmi to be known among them as well. She has also acted in two Malayalam movies named 'Pianist' and ' Snehamulloral Koodayullappol'. However both these films could not do much at the box office. Even now she is getting offers from the film industry but she has become a bit choosy due to time constraint. She loves to act in movies but will take up new projects only if she gets a prominent role with a good subject. She also has to take up her studies along with her career. As it is difficult for her to attend regular classes along with this busy schedule at work, Lakshmi has opted for distance education. Lets hope to see her in more movies, serials and short films. Wishing all luck to this hardworking and talented actress.