Subramanian Gopalakrishnan - Malayalam Serial Actor Profile and Biography

Subramanian Gopalakrishnan malayalam serial actor profile and biography are given here. Subramanian Gopalakrishnan is Chandanamazha fame Arjun Jaypal Desai. He hails from Pudukottai, Tamil Nadu and is known as Srikumar in the Tamil Film Industry. This article is about him - his personal and career life.


Personal Life of Actor Subramanian Gopalakrishnan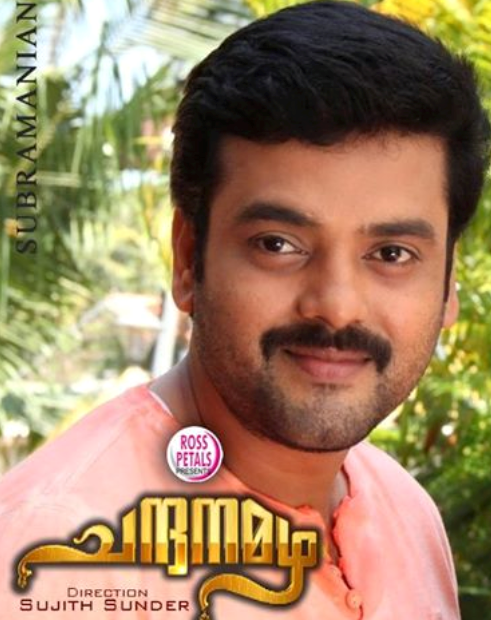 Subramanian Gopalakrishnan is none other than the Chandanamazha fame Arjun Jaypal Desai. Malayalee viewers know him better as Arjun rather than Subramanian. He is an upcoming actor in Malayalam industry who hails from Pudukottai, Tamil Nadu. He is a very family oriented personality and his family consists of father, mother and elder sister named Sindhu Vikram. On May 15th 2013, he was married to Sowmya and there were blessed with a baby girl named Kriyashni, who they call Krithu at home. His father Rajasekar was a businessman. Subramanian started his career as an assistant art director in Tamil film industry. Later on he has acted in Tamil films and serials. All these paved his way to Mollywood which is indeed a turning point in his career life.


Career Life of Actor Subramanian Gopalakrishnan

Subramanian Gopalakrishnan started his career in the big world of screens as an assistant art director for the 1997 Hindi movie 'Chachi 420', the remake of Tamil film Avvai Shanmughi, and the first film directed by renowned actor Kamal Hassan. Kamal Hassan appeared in the lead role in this flick. Later on Subramanian changed his career path and moved into acting. His debut film as a hero was the Tamil flick "Aavani Thngal', directed by Hari Krishan under the banner of Raayar Films International. Subramanian Gopalakrishanan has taken the name Srikumar and is known by this name in the Tamil Film Industry. Srikumar gave life to the character 'Rassappan' in this film. Rassappan is an orphan who falls in love with Gayathri. He was insulted by her mother and that helped him to built a house of his own and to grow. Later on Gayathri's parents were impressed by his will power and achievement, that they them self agreed to give their daughter to him. But fate was not favourable, Rasappan met with an accident and lost his right hand, Gayathri's mother again refused to give her daughter to a handicapped guy. Finally he will marry Gayathri after lot of issues and struggles. Actress Madhusha appears as Gayathri in this film. The romantic scenes and dance sequences in this film are well handled by Subramanian. Even though the film was not a super hit, the actor Srikumar aka Subramaniam came to be known among the audiences.

Subramanian Gopalakrishnan was further seen in yet another Tamil flick named "Kadhal Mudichu", directed by Ranjith. Subramanian made his debut in the world of small screens through the Tamil serial "Daivamagal", directed by S Kumaran. This serial which has completed over 600 episodes successfully is produced under the banner of Vikatan Televistas. Subramanian gives life to the character 'Kathick' in this TV soap opera. Karthick is the husband of Sujatha and the best friend of Sathyapriya and Prakash.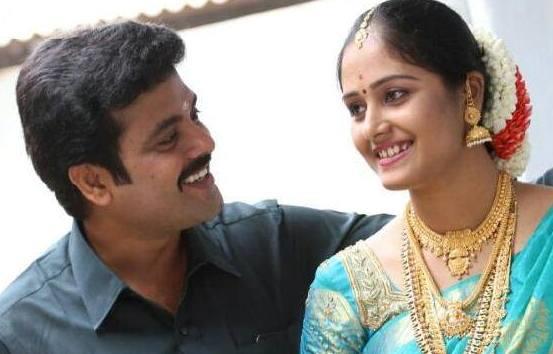 The serial 'Daivamagal' is aired on Sun TV and last year, Surya TV has made a remake of it in Malayalam titled 'Bhagya Lakshmi'. All these opportunities Subramanian got in Tamil industry bought him fame and popularity. He is known among the Tamil audiences and is getting good reviews and support from his fans and audiences.

The upcoming talented actor Subramian Gopalakrishnan became famous in the Malayalam television industry through the popular mega serial aired on Asianet titled 'Chandanamazha', directed by Sujith Sundar under the banner of Ross Petals. It is one of the top rated serials in Malayalam. Subramanian is lucky to get the title role in this television soap opera. He gives life to the character 'Arjun Jaypal Desai', son of Jayapal Desai and Urmila Devi of the great Desai family. Arjun who was born to a rich and renowned family falls in love with his college mate Seethal. They were in love for almost six years but Arjun who blindly obeys his mother has to say yes to the marriage she arranged for him. Thus Arjun got married to a poor girl 'Amrutha'. Amrutha was leaving with her uncle and aunt as she lost her parents at a very young age. She had to suffer lot of struggles and cruelties. Amrutha is portrayed as a very innocent girl who obeys and trusts everyone.

Even though Amrutha had all these qualities, Arjun was not ready to accept her and found enjoyment in insulting her. However his mother Urmila tried her best to bring them close and finally she was successful in it. But fate did not leave the young couple to live freely, Seethal again came back to their life. Now Arjun is in a dilemma as Seethal's marriage with Prasanth did not happen. In a way Arjun was a reason for this incident, that hurts him more. Seethal who comes to know that she lost Prasanth is after Arjun again. She is trying to separate the couples but Arjun loves Amrutha more than anything now. Subramanian is doing a wonderful job as Arjun Jayapal Desai. Here too the romantic scenes are worth mentioning as those suits this actor best than any other scenes. This upcoming actor is getting lot of positive reviews and the Malayalee viewers have wholeheartedly accepted him. Even though Subramanian is a Tamilian by birth, now he is considered as one among the Keralities. Subramanian is successful in creating that image in the minds of Keralite viewers. He has a lot more way to go and hopefully we can see him in more and more Malayalam serials and movies.