Rekha Ratheesh - Malayalam Serial Actress Profile & Biography

Rekha Ratheesh malayalam serial actress profile & biography are given here. Rekha Ratheesh is a South Indian actress who is now familiar to everyone as Padmavathi of the Asianet serial 'Parasparam'. There is a lot to know about this actress as she is a women who has suffered a lot in her life. Read this article to know about Rekha's personal life and its implications on her career life.


Personal Life of Serial Actress Rekha Ratheesh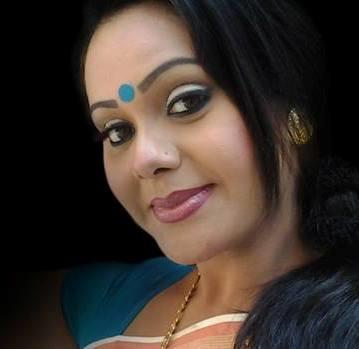 Rekha Ratheesh the popular actress of Malayalam television field, hails from Trivandrum, the capital city of Kerala. She was born to Mr. Ratheesh and Mrs. Radha Devi. Her father was a dubbing artist and her mother was a cine artist. As Rekha was born to an artistic family, she also chose the same path as that of her parents. It was indeed a wise decision as Rekha has inborn talents and now she is a known actress in Mollywood. Even though her career life was successful to a great extent, her personal life had lot of issues. At the age of eighteen, Rekha was married to Mr. Yousaf. However their relationship was not a successful one and hence ended up in a divorce. Further Rekha fell in love with actor Nirmal Prakash and finally they got married. But they were not able to enjoy their married life for a long period as Nirmal Prakash passed away soon after their marriage. As a third try Rekha Ratheesh married Mr. Kamal Roy. But fate was a villain here and they had issues soon after their marriage itself, hence thecouple finally decided to break up. At last she fell in love with Mr. Abhilash, who is into media and works behind the screen. Abhilash was married to a dancer and has two kids. But still Rekha's love towards him worked out and hence they decided to live together. Rekha was blessed with a baby boy in this relationship. Abhilash's first wife had tried her best to get back her husband but Rekha was not ready to let go her son's father. They name the little one 'Ayaan'. Now Rekha lives with her son in Chennai, which is the hub of movies.


Career Life of Serial Actress Rekha Ratheesh

Rekha Ratheesh has been in the film and serial industry for a long period now. But as she did not get many prominent roles, she was not much noticed. But now through the Asianet mega serial 'Prasparam', this actress is coming into the limelight. She made her debut at the age of three and a half. She acted in a Tamil film then as the childhood face of actress Revathy. Further she was never seen in films or serials. Rekha started her actual acting career when she was fourteen years old. 'Nirakootukal', a popular Malayalam serial directed by Sreevalsan was her debut serial. She was given a supporting role in this serial. Later on she was lucky to be a part of many other Malayalam serials. 'Manasu' directed by A.M. Naseer was one among them. As she was getting only supporting roles in serials and due to the issues in her personal life, Rekha took a break from the industry. She made a come back through the mega serial titled 'Parasparam' aired in Asianet. It was really a good break in her career life. Rekha has also participated in the Kairali TV show 'Nakshatra Deepangal', a celebrity reality show.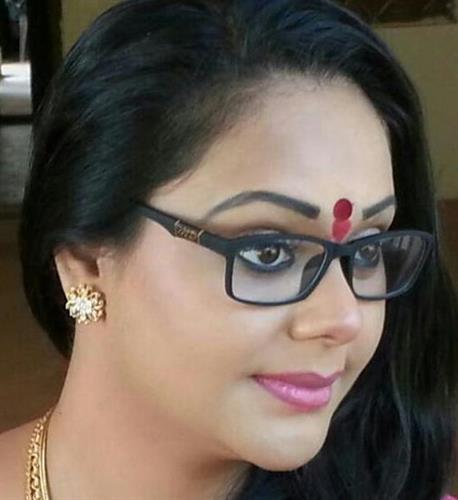 Through the serial 'Parasparam', Rekha Ratheesh is gaining back the popularity and fame which she used to enjoy years back. She gives life to the character Pathmavathy in this serial. Her performance as Pathmavathy of Padippura house is amazing. She was recognized by Asianet TV channel during the television awards by awarding her the Best Actress Award for the year 2014 (televisions). Pathmavathy is the wife of Krishnan and they have three sons - Suraj, Suresh and Subash. Suraj's wife Deepthi is an IPS officer and she is the central character of the serial. Gayathri Arun appears as Deepthi Suraj. Pathmavathy is a very strong and bold mother in law who supports all the good deeds of her family members and lives purely for her family. She is portrayed as a mother who controls all the three sons and her husband in a good way for their good living and happiness. But at times Padmavathy is against the good deeds of her elder daughter in law, Deepthi. It is just because she loves her family and her daughter in law. Padmavathy does not want Deepthi to get into troubles. She is the pillar of the house and knows how to control each and every family member at the same time she showers her love on them too. In short Rekha got a very good character in this serial.

The serial is directed by Manju Dharman under the banner of Rose Petals Entertainments. It is one of the top rated serials telecasted in Asianet. One of the main attractions of this serial is Pathamvathy who is a different type of mother in law from the usual ones we see in the normal films and television soap operas. Rekha Ratheesh is very much successful in acting as Padmavathy. The originality in her acting is worth mentioning. Her inborn acting talents are clearly vivid in the way she presents this role. Rekha is now recognized by all Malayalee viewers and the character in this serial has bought her lot of fame and popularity. Rekha is getting lot of positive reviews and feedback from our Keralitie audiences. She is now called for many inaugurations and as chief guest for events. The beautiful actress is enjoying the honors.

Even though Rekha Ratheesh got a mother role in this serial, she is efficient enough to do other roles as well. We have seen her in many other serials efficiently performing other supporting roles. Apart from serials, Rekha has appeared in many television shows such as Badai Bungalow, Aswamedham, star candid etc. She says one of her biggest ambition is to act with renowned actor Prakash Raj. As an artist she admires him a lot. Apart from acting Rekha is a good dancer too. She has recently performed for the Asianet Television Awards. In an interview Rekha had said that she was the topper when it comes to dancing and sports during her school days. As an actress she is a very dedicated women but the falls in her personal life has affected her a lot as a person. Hope she gains more power and flourish in this industry. Good luck to Rekha Ratheesh!