Varada Jishin Malayalam Film and Serial Actress - Profile & Biography

Varada Jishin malayalam film and serial actress profile & biography are given here. Varada Jishin is either know to you as 'Amala' of the Mazhavil Manorama serial 'Amala' or as 'Lekshmi' of the Asianet serial 'Pranayam'. This article talks about the personal and career life of this pretty and dedicated actress. Read on to known the story behind her affair with Jishin Mohan and about her recent projects.


Personal Life of Film and Serial Actress Varada Jishin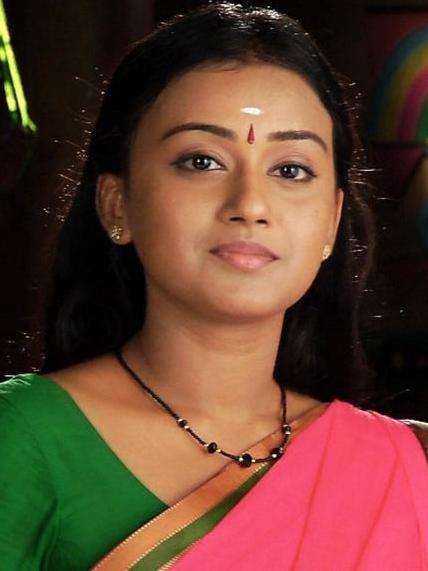 Varada Jishin, born as Emi is a very talented and upcoming actress who hails from Thrissur district of Kerala. She was born to a traditional Christian family. Varada completed her primary education from Sacred Heart Convent Girls High School, Thrissur. Further she joined at the St Joseph EMHSS, Erava to continue her higher secondary education. Varadha pursued her graduation in BA Economics from Calicut University. She has a younger brother named Eric. Varada is a smart and outspoken girl who has participated in many events and dance forms during her school days. Even though this actress was in the field from the year 2008, she became famous through the Malayalam serial 'Amala', aired on Mazhavil Manorama. This serial was a real turning point in her life, both personal and career life.

Varada who was the heroine of the serial Amala, fell in love with the villain of the serial, Jishin Mohan. The actress says that her initial impression about Jishin was not very great but they noticed that they both have similar tastes when it comes to music. Later on Jishin and Varada became friends and they became more closer with the help of watsapp and other technologies. Varada said in a an interview that many people in the shooting location mistook their friendship. Thus gossip started to spread and hence they both stopped talking to each other. Somehow finally both Jishin and Varada realized that they are in love and decided to get married with the permission of their parents. They got married on 25th May 2014. It was a very simple function at the presence of close relatives and friends. The reception was held at Sukritham in Chembazhanthy along with children undergoing treatment at Regional Cancer Center, Trivandrum. Now the couple is settled at Trivandrum itself.


Career Life of Film and Serial Actress Varada Jishin

Varada Jishin started her acting career in the year 2008. Her debut film was the Malayalam movie 'Sultan', directed by Sreeprakash. The young actress was lucky to start her acting career as a heroine in her debut movie itself. Vinu Mohan appeared in the male lead role in this flick. Varada gave life to the character 'Nishitha' in this film and she tried her best to make her character cent percent perfect. However the film did not get much positive reviews at the box office. As Varada was good at acting and as she had proved her talents in this movie, this young actress got more and more offers from the Malayalam film industry. Makante Achan, Uthara Swayaram, Ajantha, Kaadhalikkalama, Valiyangadi etc are some of the other movies, were Varada proved her skills. Even though this actress had acted in a couple of films, she did not become famous as expected. It was the television industry which gave her a break and she is known in every nook and corner of Kerala now.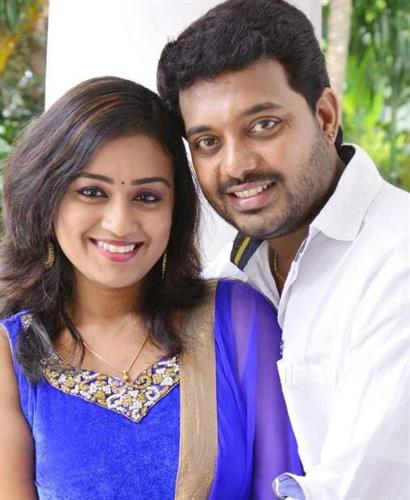 Apart from acting Varada is efficient in hosting and comparing shows and events. She has anchored the music reality show 'Patturumal' aired on Kairali TV. Varada Jishin is also hosting the popular Kids reality show 'Raree Rareeram Raro' telecasted in Asianet Plus. This reality show has gained popularity and the anchoring style of Varada is worth mentioning. Varada being a celebrity has participated in many TV shows like "Dont do Dont do" Adventure reality show, telecasted in Asianet Plus; 'Ivide Ingananu Bhai' telecated in Mazhavil Manorama; "Smart Show" aired on Flowers Tv; 'Aarppooo Irroo', celebrity reality show telecasted in Kairali TV etc.

Varada, after acting in few films, entered into the world of small screens. She acted in popular serials such as 'Snehakoodu' telecasted in Surya TV and 'Hridayam Sakhi', aired in 'Mazhavil Manorama'. But the actual turning point in her career life started with the mega serial Amala, telecasted in 'Mazhavil Manorama'. It was directed by Rajiv Nedunkandam. Varada appeared as the lead character 'Amala', a not very bold character. Amala is portrayed as a lady who has to undergo lo of issues in her life and she was even tried to be raped thrice by the villain of the serial, Harish (Jishin). But in real lief, the heroine, Varada fell in love with the villain Jishin Mohan. Thus the serial was the turning point in their life too. Varada gained popularity through this serial and was wholeheartedly accepted by the Malayalee audiences. She was known as Amala thereafter by the viewers.

Currently Varada Jishin is acting in the Asianet TV serial titled 'Pranayam', directed by G.R Krishnan under the banner of Sree Sharan Creations. Srinish Nair and Varada appears in the male and female lead roles respectively. Varada gives life to the character Lekshmi, a Bhramin dental doctor. Lekshmi is portrayed as a very bold girl who is ready to speak out the truth and is ready to face any challenges because of her deeds. Lekshmi points out to media how Sharan (Srinish) and his ex-wife Kavitha conveniently ignores their only child Malavika (Malu). It is a very positive character and Varada is so far successful in performing as Lekshmi. The pretty actress is showered with good reviews about her performance as Lekshmi. Varada is all excited and is enjoying the support from her audiences.


Awards & Achievements of Malayalam Actress Varada Jishin

Varada Jishin is indeed a talented actress. She is a hardworking girl who has proved her talents through many serials and films. Above all the Malayalee audiences has accepted her as a good anchor and as a brilliant actress. This upcoming actress has received lot of positive reviews and opinions about her performances in each project. She has received a couple of awards within this short span of time. Below is the list of some awards received by Varad Jishin.

Vindhyan Awards, Nattika, Thrissur for the Best Popular Actress.


Smartsa Kannur Vision Awards for the Best Actress.


CKMA & Malanadu Television Awards for the most Popular actress.