Sri G Karthikeyan Speaker of 2011 Kerala Legislative Assembly

Sri G Karthikeyan is elected as the speaker of the 13th Kerala Assembly on Thursday, the 1st June, 2011.In a straight contest between UDF candidate Sri G Karthikeyan and LDF candidate Sri A K Balan, Karthikeyan secured 73 votes against the 68 of Balan. Both the candidates got the full votes of their respective group MLAs. Karthikeyan also got the vote of the Anglo Indian representative. Thus the margin of victory is 5 votes for Karthikeyan.


Sri G Karthikeyan - the new Speaker of the Kerala Assembly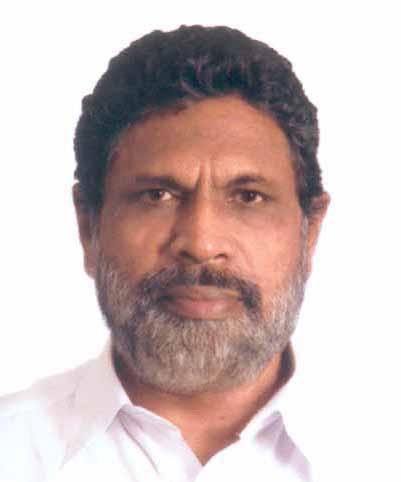 Election to present Assembly: G Karthikeyan - UDF – INC Candidate elected from Aruvikkara Constituency in Thiruvananthapuram Dst with a margin of 10674 votes over his nearest rival candidate Sri A Sreedharan Nair of RSP-LDF.

Birth: G Karthikeyan was born on 20-01-1949 at Varkala in Thiruvananthapuram District.

Education: Karthikeyan has done graduation and law graduation.

Entry into politics: Sri Karthikeyan entered politics through the student's movement. He joined the Kerala Students Union (KSU), the student wing of Indian National Congress.

Past Activities: Karthikeyan has worked as the treasurer, General Secretary and the President of the KSU. He has worked as the Secretary of the Kerala University Union and as a student member of the Kerala University Senate. He had attended several National and International Conferences of students and youth as India's representative. He has worked as the General Secretary and President of the Youth Congress and the General Secretary and vice-president of the Congress Party.

Assembly Elections: Sri Karthikeyan was elected to the Kerala State Assembly for 6 times as of now. For the first time in 1982 he was elected from the Trivandrum North Constituency. Again he was elected to the Assembly in 1991, 1996 and 2001 from the Aryanad Constituency of Thiruvananthapuram district.

In the Assembly: Karthikeyan was minister of electricity and food and civil supplies. He has worked as the Chairman of the Petitions Committee, member of House committee and the Chief whip of the Congress party. He was deputy leader of the Congress legislative party during the 9th and 10th Assembly.

Parents of G Karthikeyan: Sri N P Gopala Pillai and Smt Vanajakshi Amma.
Family: His wife, Dr M T Sulekha is the principal of the NSS Women's College, Trivandrum. They have 2 children.