Jewel Mary Malayalam TV Anchor - Profile and Biography

Jewel Mary malayalam TV anchor profile and biography is given here. Jewel Mary, the bubbly girl anchoring the reality show D4 Dance will be familiar to all. Let us know more about this blue-eyed girl of television. Read the below article to know about her personal and career life.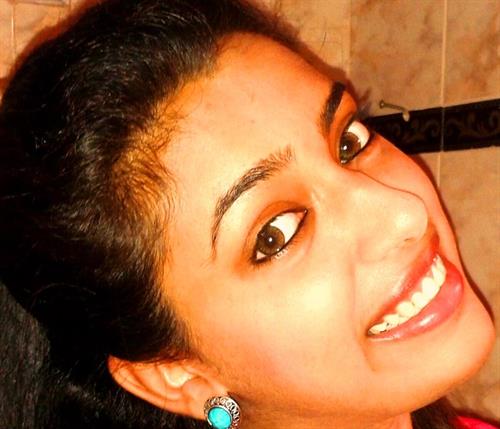 Personal Life of Jewel Mary

Jewel Mary is now a very popular TV anchor familiar to almost all the family audiences in Kerala. She is yet another promising personality we are blessed with. Jewel Mary was born and bought up in Tripunithara, Cochin. She was born to a Roman Catholic family and her father Mr. Sebi Antony is a technician at FACT CD. Jewel completed her schooling from St. Ignatius Higher Secondary School, Kanjiramattom in Ernakulam district and further she did her graduation in nursing from Samaritan College of Nursing, Aluva. She has a brother, Jibin Sebi Srambikal.

Jewel Mary, was earlier known to a few as a Master of Ceremonies, but now almost every Malayali can recognize her. She was the MC for many corporate and other events. Jewel was the MC for the Mamachan wedding, an event organized by Carnival Media. There are lot more to name. She has developed a good skill in communication right from her school days itself. This smart, bubbly girl is fluent in Tamil, Hindi, Malayalam and English languages. All these talents together makes her a promising anchor of Malayalam mini screen industry. Apart from an anchor she loves to read books and is a hardcore fan of the Brazilian novelist, Paulo Coelho.


Career Life of Jewel Mary

Jewel who was very fluent in Malayalam and English has hosted many events during her school days. Anchoring was always been a part of her life. During her school days, Jewel used to write and perform in the ballets. She who had the talent, then tried her luck in hosting corporate events as well. That went well. Thus hosting was undertaken by her as a part time job during her student days. However she did continue her studies along with her job. She is now a graduate in nursing and was all set to fly abroad for a job there. It is when the real twist in her life happened. While she was waiting to fly abroad, she got a call from one of the famous television channel in Kerala asking her to anchor the TV program named D4 Dance. As it was a good opportunity, she did want to give it a try. Thus her plan to fly was postponed.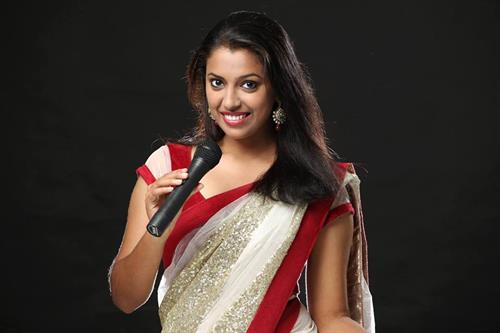 D4 Dance is a dance reality show telecasted in the Malayalam channel 'Mazhavil Manorama' from Friday to Sunday every week. The show commenced on the 11th of April 2014 with Neerav Bavlecha, Prasanna Master and Priya Mani as the judges. Jewel Mary is the anchor of this wonderful reality show along with Govind Padmasurya. The show has a lot of surprises put forward by the contestants. Jewel is a very cheerful, lively and energetic girl and it is clearly vivid in the show. She has the power to mesmerize the audience with her communication skills and talents and that made the Malayali audience close to her. Today Jewel is admired by thousands of people across the world and she is getting lot of appreciations for her talent and caliber.

Jewel was totally excited to know the response of the family audience before the telecast of the show, but now to her surprise, everyone has wholeheartedly accepted her. She was all worried about how the audience will accept the show which has no boundaries between the contestants, anchor and judges. Our Malayali audiences have always accepted the shows which came with a unique feature. Now the anchor Jewel, will be able to conquer greater heights in the field of media as she has gained the support of millions with her first show itself. In an interview, Jewel has commented that D4 Dance is a peculiar type of show where everything is spontaneous, hence the host has to be vigilant and should do some dramatics and tricks to get hold of the audiences. Yes, she is right as the prime responsibility of grabbing the attention of the audience in any show lies with the anchor itself.

The quality of Jewel Mary to speak good Malayalam unlike the other anchors who speak a mix of Malayalam and English has attracted the audience towards her. Another peculiarity of the anchor is that she keeps a good rapport with her co-host, Govind Padmasurya. They both make a good pair in the show and their small quarrels and funny jokes in between the show keeps the show live and active. Above all her previous experiences as an MC helped her to do her job as an anchor perfectly. Jewel really enjoys working with the D4 Dance team as it is more or less like a team of family members, she says. She is amazed by the way the tiny tots dances and is fully enjoying her time with them.

More than anything, Jewel Mary whose dream is to be a writer is now recognized by many and that makes her much happier. She who had performed in ballets at a very young age did not have much stage fear when she first appeared as the MC for an event. Now after doing lot of corporate events, she is confident enough and did not have much problems in anchoring a reality show. According to Jewel, anchoring television programs are easier when compared to hosting an event. In television, as the program is not live, different takes can be taken or can take the help of the editing table to do the necessary changes. This is not the scenario with events and that makes the job of an MC tougher. She says "That isn't possible in a live performance. One has to fully submit oneself to the occasion to balance a crowd."

Jewel Mary has lot more offers coming her way but as of now she has no plan to quit her job. But she will surely make use of her opportunities by trying the best among the available ones. Whatever be it, she still holds the strong ambition to be a writer. As of now she has not decided about the subject but is confident that she will get the thread in the meantime. Let us hope the great fan of Brazilian novelist, Paulo Coelho will one day become a proficient writer too. Let the charming, talented star shine always as a television anchor and may she reach greater heights. Let us wish her good luck!