Meghna Vincent Malayalam Film and Serial Actress - Profile, Biography and Upcoming Movies

Meghna Vincent malayalam film and serial actress profile, biography and upcoming movies are given here. Meghna Vincent is none other than the poor Amrutha in the serial Chandanamazha. She is a professional dancer who has stepped into the film industry as well. Do you know that she has appeared as a child artist in many Malayalam award movies? Read the article to know more about her life, passions and career.


Personal life of Meghna Vincent

Meghna Vincent a dancer turned actress was born to Mr. Vincent and Mrs. Nimmy Vincet. Her mother, Nimmy was an artist earlier. In an interview she said, it is her grandparents who have supported her to become an artist. Unfortunately her grandfather passed away a couple of years back. That is the greatest loss in the life of this young girl, she says. Now, it is her mother who takes care of her and her shooting schedules. Meghna says that even her costumes are been taken care of by her mom itself. As her mother always accompanies her for everything and even for shootings, her friends call her mother as her bodyguard. Meghna has completed her graduation in B-com with Computer Applications, even though she doesn't look the age.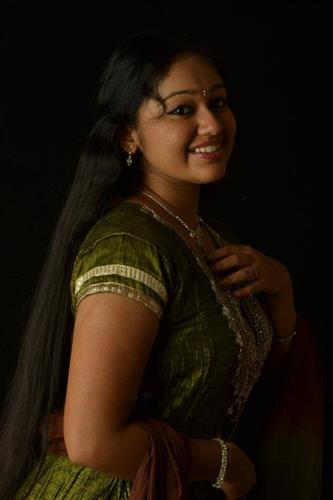 Interests and Passions of Meghna Vincent

Apart from acting, Meghna Vincent is a trained classical dancer too. She has performed for various school programs from a very young age itself. Her arangettam was done at the famous Guruvayoor Sree Krishna Temple in Thrissur district. Meghna Vincent recollects that she had the habit of dancing whenever she hears a music from a small age itself. Her first dancer teacher was Vimala Narayanan. She has also awarded the Kalathilakam title for her excellent performances in the state level. She says that she was lucky to receive the award from the Malayalam actress Divya Unni. Now Meghna is a professional dancer and dance being her passion, she loves to be known as a dancer.

Meghna Vincent is also good at music and has good singing talents. Meghna says she has got the talent from her grandmother who sings well even at this age. Her other hobbies are watching TV and listening to music. She has commented that she prefers to watch reality shows and was all excited when she was selected for the audition of the reality show named Nakshatradeepangal. It was a reality show for TV artists in Kairali TV. According to her such reality shows helps the artists to bring out the talents in her and they can put forward different varieties of performances in such a show.


Meghna Vincent, the Malayalam Serial Actress

Meghna Vincent started her career in the field of small screens through the Hindu devotional serial "Swamiye Saranamayyappa", directed by T.A Saji. As Meghna's mother Nimmi was an artist, the director knew her before itself. He who had seen the dancing performances of Meghna had told her mother that as Meghna has good features, he will give her a chance if good roles suiting her comes. Later, that is how she got an entry into serials. After acting in this serial, Meghna found it interesting and decided to take it as her career. Further the talented actress did get many offers from different TV channels. Swargavathil, Mohakkadal in Surya TV, Indira in Mazhavil Manorama, Chakravakam and so on are her other serials.

Meghna says that her role in the serial Mohakkadal is a really challenging one. Initially her character was a normal girl, actually a positive oriented character. But later the character has to face certain mental problems and after treatment she has recovered from the situation but as a totally different person. Thereafter the character has become a negative oriented one. This gave her the opportunity to bring out her acting skills in different forms. The real twist in the life of this actress started when she got an offer to act in the mega serial, Chandanamazha telecasted in Asianet. This serial is directed by Sujith Sundar and is the remake of the Hindi serial Saath Nibhaana Saathiya. In this serial she plays the title character named Amrutha, an orphan who has to suffer lot of problems in life. She was married to Arjun Desai, a guy from a rich family. But Arjun does not like Amrutha, but she has no other choice. Meghna is doing an excellent job as Amrutha. It is worth appreciation. Through this serial she has become a familiar face to almost all Malayali audiences.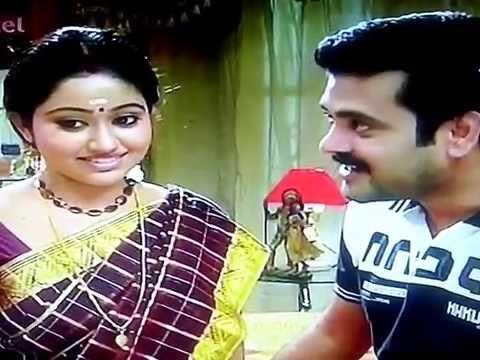 Meghna Vincent as a Malayalam Film Actress

Meghna actually started acting as a child artist for award films when she was studying. Later she quit acting to continue her studies and was concentrating only in dancing and studies. Again this charming little girl recently made her entry into the field of large screen. This happened in the year 2013. Her debut film is a Malayalam flick named "Parankimala", directed by Sennan Pallassery. The movie which portrays a love story has Vinutha Lal and Meghna Vincent, two newbies playing the female lead roles. Biyon Gemini appears in the male lead role. In the movie, Meghna was given a strong character where she was able to establish herself as an actress. The name of her character is Sreedevi and she appears only in the second half of the movie. This movie is an adaption of the 1981 movie of the renowned director Bharatan. Even though the title of the movie is the same as the older version, Sennan Pallassery has tried his best to bring in a fresh touch and flavor to the new movie.

About her shooting experiences, Meghna says the entire team was very cooperative and hence she was very comfortable. Shooting of the movie took place in Thattekadu, Vettapara etc. The only shocking effect she had during the shoot was when lightning touched the ground. It happened when they were at Vettapara. All the crew members were shocked and the lightening left minor injuries to few among them. Parankimala is produced by Vijuns and Thomas Kokkat under the banner of VS International and Kokkat Film Company. The lyrics for the movie was penned by Murugan Kattakada and the music composition was set by Afsal Yousuf.


Meghna Vincent as a Tamil Film Actress

Like many other film actress, Meghna too got an offer from Kollywood. Yes, she has signed for a Tamil drama flick named "Kayal", under the direction of Prabhu Solomon. The movie is produced by Madhan of Escape Artists Motion Pictures. The film features many new comers such as Chandran, Anandhi and Imman Annachi along with Meghna Vincent. As it is a team of newbies, Meghna is comfortable with the set. The songs of this movie are given life by D. Imman. Shooting of the movie is under process all over India and is expected to be released in a month or so. In an interview given to a South Indian daily, Meghna said that she just won't take up all offers that comes up her way but will give extra thought to all offers that she signs. As this talented dancer has proved her acting skills, there is no doubt that more offers will come her way.