Jeena Riju Malayalam Actress - Profile, Biography and Upcoming Movies

Jeena Riju Malayalam movie actress profile, biography and upcoming movies are given below. She started her career life through the Malayalam film Red Wine. She was also a part of the Manju Warrier movie How old are you. Continue reading to know more about her and her entry into movies.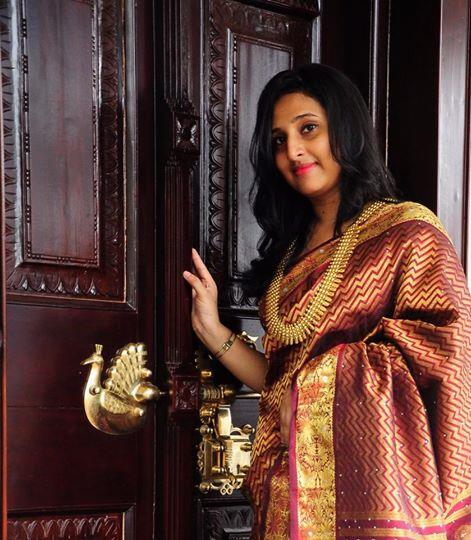 Personal Life of Jeena Riju

Jeena Riju is yet another upcoming actress in Malayalam film industry. She hails from Pathanamthitta district of Kerala. Jeena was born on 19th September 1988 to Mr. David kulathumkal and Mrs. Omana David. This smart, charming girl completed her schooling from PSVPM Higher Secondary School, Konni. Further she completed her graduation from a reputed college in Bangalore. She is married to Riju Vargheese, director of Spotlight, Cochin. Currently the actress and her family is settled in Ernakulam district.

Jeena Riju is a model and an actress who has a handful of movies now. Within a short span of time, Jeena was able to act with many eminent personalities in the Malayalam film industry. Apart from films, Jeena has also appeared in a couple of ad films. After entering the film industry, this pretty girl has taken up modelling as well.


Career Life of Jeena Riju

Jeena Riju started her career in acting through the 2013 film "Red Wine", directed by debutant director Salam Bappu. It is a Mohanlal film produced by Gireesh Lal under the banner Gowri Meenakshi Movies. Jeena was lucky to have shared the screen with the complete actor, Mohanlal. She got a supporting role in this movie which she did well. Even though it was not a very prominent one, Jeena could be a part of a great team. The movie was an above average movie and was quite popular among the audiences too. Thus the newbie started to be noticed. Salam Bappu after seeing her photographs have called her for his first flick and that paved her way to success. Meera Nandhan, Meghna, Anusree, Mia, Fahad Fasil, Asif Ali and Khailash appeared in the pivotal roles of this movie. Further Jeena Riju was seen in the 2013 thriller film "Paisa Paisa", directed by Prasanth Murali. This movie was all about how paisa can affect the life of people. Indrajith, Aju Varghese, Mamta Mohandas, Sandhya and Daniel Balaji appeared in the lead roles. However the film couldn't do as expected in the box office. Jeena who appeared in a character role remained unnoticed due to this reason.

Luck was with this talented actress. Jeena Riju was then called for the Prithviraj movie "Memories". It was a crime thriller under the direction of Jeethu Joseph. This fantastic movie was produced by P K Muralidharan under the banner of Anantha Visions. Here too Jeena got a supporting role, but a very prominent one this time. Her character was named 'Jancy'. She got the opportunity to act in this film through the associate director of the movie. The movie was a great success at the box office. It did run for more than 150 days in the theaters. Jeena came into limelight through this movie and people started to identify her. The wonderful songs in the movie was penned and composed by Sejo John.

Jeena then got a wonderful opportunity to act with another superstar of Malayalam film industry, Mammooty. Her next venture was titled "Balyakalaskhi". It was directed by Pramod Payyannur. The film was an adaptation of the famous novel of the same name by Vaikom Muhammad Basheer. It was a romantic drama in which Jeena played a very strong supporting character. She says that she does not believe in doing full length characters instead her character should be able to conquer the hearts of viewers. According to her the actual achievement is when the character remains in the heart of viewers. Jeena was all excited about the movie and she did get positive reviews about her performances. Meena appeared as Mamooty's mother in this movie and the female lead role was essayed by Isha Talwar, Tahttathin Marayathu fame.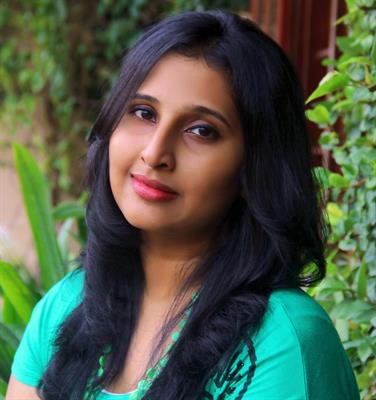 More and more interesting offers came her way. Jeena was then lucky to share the screen with all time favorite actress of Malayalam film industry, Manju Warrier. The film was "How Old Are You?" It was actually the come back film of the great actress Manju. The film was directed by famous director Rosshan Andrrews. The script was penned by Bobby Sanjay and it was produced by Listin Stephen under the banner of Magic Frames. The movie focused on patriarchal society's obsession with attaching gender and age specific stereotypes to women. This film which had a good positive subject was declared as a super hit at the box office. It really helped the supporting character Jeena. More people started recognizing her and she is getting lots of feedback and appreciation from around the world.

"Samaaya" and "Krishna Yeksha" are the other movies of this pretty lady. Jeena says that she is blessed to have a supportive family and it is because of them she has reached this position today. She says it is her husband who has encouraged her to take up modelling as well. This young modern girl would like to take up more roles if good offers come her way. Jeena Riju is so far seen only in Malayalam movies but if luck favors we might get to see her in other language films as well.


Upcoming Movies of Jeena Riju

Jeena David better known as Jeena Riju is getting a lot of offers one after the other. She has signed a few and some of them are still in the pipeline. "Apothecary", a medical thriller film directed by Madhav Ramadasan is one of her upcoming projects. Jeena appears as a Public Relations Officer in this movie. She says that the role has lot of potential and is expecting that the viewers will accept the role of hers. This film is produced by George Mathew and Baby Mathew under the banner of Arambankudiyil Cinemas. the film has superstar Suresh Gopi, Asif Ali, Jayasurya, Meera Nandan, Abhirami etc in the pivotal roles. With this film, Jeena has acted with all the three superstars of the Malayalam film industry.

Renowned director Sibi Malayil is coming up with a new family movie named "Njangalude Veetile Adithikal". Jayaram and Priya Mani are appearing in the male and female lead roles respectively. The film is produced by Milan Jaleel under the banner of Galaxy Films. It is scripted by Gireesh Kumar. Jeena Riju did get a rood role in this movie as well. She is all excited about this movie. She has many more offers which is yet to be committed. These movies are definitely going to decide her future. She who has only appeared in supporting characters will soon come up as heroine.