Shalu Kurian Malayalam Film and Serial Actress - Profile, Biography and Upcoming Movies

Shalu Kurian Malayalam Actress profile and biography is given here. She is popular as Varsha in Chandanamazha, Rajani in Sarayu and Alice in Kudumba Police. Shalu has done a couple of movies in Malayalam and has signed for few more. Read on to know more about her personal and career life.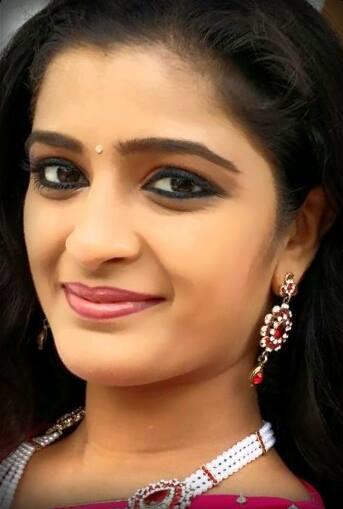 A brief about Shalu Kurian's Personal Life and Interests

Shalu Susan Kurian better known as Shalu Kurian will be a familiar face to Malayali and Tamil family audiences as she is able to impress the audiences with her outstanding performances in television soap operas. This wonderful actress is a Malayali by origin and hails from the Kottayam district of Kerala. However currently she is settled in Trivandrum, the capital city. Shalu completed her schooling from BMM English Medium School, Kottayam. Apart from acting Shalu Kurian is a wonderful dancer too. She was trained in classical dance from a young age and has performed for various school programs. Now she is a professional dancer and has done stage programs as well.

Shalu Kurian is also a model who has appeared in many commercial ads. The Parthas Textiles ad and the Induleka ad are her most noticed ones. Renowned director Sreekumaran Thampi happened to see the Indulekha ad and had called Shalu for his serial, Chattambi Kalyani. Her main hobbies are reading and travelling. Even if she can't find much time for reading now, travelling is possible as she took up this career. Now, let us look into the details of her career life.


Shalu Kurian, the Malayalam Film Actress

Shalu Susan Kurian, the promising actress has made her entry to the world of Silver screens through a Malayalam movie. Her debut movie was "Jubilee", a 2008 flick directed by G. George. Further she appeared in character roles in the Malayalam flicks "Kabadi Kabadi", directed by Sudhir Manu and "Kappal Muthalali", directed by Thaha. In Kappal muthalali she appears as 'Aswathy', the younger sister of Ramesh Pisharody. In the same year her next movie "Nanthuni" was released. It was directed by Hari Narayanan and the movie tells the story of a Shoodran Nandhuni player who was disliked by the upper cast people in his village. Popular anchor cum artist Govindankutty Adoor played the male lead role while the female lead role was essayed by our beautiful Shalu Kurian. Renowned actor Vijayaraghavan too had a prominent role in this movie. Shalu appeared as a village girl in Nanthuni. She was able to do cent percent justice to her character. The lyrics of the movie was done by Sudhamsu and the songs were given life by P.V Navadhan. The film did not get much positive reviews from the viewers, hence it remained unnoticed by many.

Shalu Kurian's next venture was yet another Malayalam movie "Romans", released on January 2013. The director of this movie was Boban Samuel and it was produced by Arun Ghosh and Bijoy Chandran under the banner of Chand V Creations. The movie had Kunchacko Boban and Biju Menon in the male lead roles. Niveda Thomas appeared in the female lead role. Shalu Kurian was given to play a supporting character named Gracy, in this suspense thriller movie. The lyrics of this movie was penned by Rajiv Alunkal and Sudhi Velamannoor and the music composition was done by M Jayachandran and Band Vidwan. On the whole the movie was a success even though it was not a super hit. It did get positive reviews from the viewers and Shalu Kurian too was appreciated for her impressive performances as Gracy.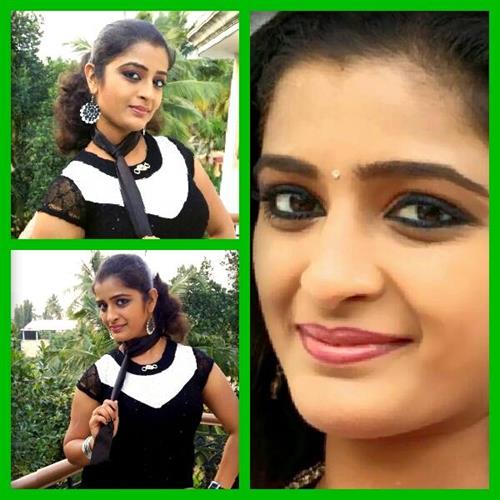 Next, Shalu got an opportunity to be a part of the Malayalam flick "Omega. Exe", directed by Binoy George. This movie too is a suspense thriller which had Shalu Kurian in a supporting role. Even though she did not have much scenes in this movie, Shalu was lucky enough to get a prominent role. The story of this movie revolves around three software engineers who helps to bring out the real face of a corrupted politician. "Omega.exe", released on 1st March 2013 was produced by Shaji Francis under the banner of 3rd Act Creations. After this movie Shalu concentrated more into serials as she had got back to back offers from the mini screen.


Shalu Kurian, the Malayalam Serial Actress

Shalu's entry into serials dates back to 2006-2007. She made her debut through the Amrita TV serial "Thingalum Tharangalum", directed by Purushothaman. Further she was seen in the popular devotional serial "Kadamattathu Kathanar", directed by T S Suresh Babu, telecasted in Asianet TV channel. Shalu Kurian was lucky enough to get a very prominent role in this serial. Still people remember her as the girl wearing Mundu and Blouse in Kadamattathu Katahanar. This shows how well she has acted and how far the character has got into the mind of the family audiences. She was then casted in the popular serial "Chattambi Kalyani", directed by Sreekumaran Thampi.

Currently Shalu Kurian is appearing in four TV serials in three different channels. After being fed up of acting in positive roles, Shalu decided to take up negative roles to find out whether she can do it well. That is how she took up the character 'Rani' in the serial "Indira", telecasted in Mazhavil Manorama. Rani is a modern girl with negative characteristics. Shalu is doing a good job as Rani and further she took up many more negative roles. Another venture of Shalu is as Rajani in the serial "Sarayu", directed by G.R Krishnan, telecasted in Mazhavil Manorama. It is an awesome family serial. Sahlu's character Rajani is married, but she still continues an affair with her lover. She does not like her husband and has a child from her lover. Rajani and her lover and tries all methods to lock her husband in jail so that they can leave together happily. Shalu Kurian, one of the prominent characters in this serial is performing excellently as Rajani. She truly deserves appreciation for her fabulous acting ability. In fact the serial is mainly attracted due to her presence in it. She got an entry into this serial after seeing her performances in the serial Chattambi Kalyani.

"Chandanamazha", yet another Malayalam mega serial is her next venture. This serial is telecasted in Asianet and it stands among the top serials by Asianet. It is produced by Sujith Sundar. Here too Shalu is given a negative role and she is doing it excellently so far. Her character is named 'Varsha', a modern and a cruel girl who plays all cheap tricks along with her mother Mayavathi (Kanya) to throw out an orphan (Amrutha) from her husband's house. The expressions put forward by Shalu is amazing and she has this magical power to grab the audience in a short span of time. The character Varsha is becoming very popular in Kerala. Shalu is all excited about her success as Varsha and is enjoying the appreciations she is receiving. This prominent actress did get an award, Special Jury Award (Negative Role) for her performances in Chandanamzha from Asianet during the Asianet 2014 Televison Awards.

Th fourth serial of this pretty girl is "Kudumba Police", telcasted in Kairali TV. It is an entertaining comedy serial in which all the members of a family are police officers. Shalu Kurian plays the female lead role in this serial as 'Alice', a police officer. Through this serial, Shalu has proved that not only serious roles but comedy roles as well can be handled by her smoothly. The way she behaves as Alice has made her gain the claps of audiences and she did find a place in their hearts. Now Shalu with her vibrant nature and impressive acting skills, is one among the members of each house in Kerala. More awards and recognition will surely cone her way. She is lucky to get solid and strong roles in every serial. The artist says that positive roles demands the actress to cry a lot. Shalu has many more offers from television soaps, but as she is a having a tight schedule now, she can't take up any more projects at this moment.


Shalu Kurian, a Tamil Serial Actress

Shalu Kurian did get opportunities from Tamil small screen industry as well. Her debut serial in Tamil is "Thendral", directed by S. Kumaran. Thendral is aired on Sun TV. The serial tells the story of Thulsi and her two best friends. Shalu appears as Lavanya Nithish, the younger sister of Tamil (Deepak Dinkar). It is a supporting character where she could do her best. Actually Neelima Rani was doing this role earlier and Shalu had replaced her. Shalu Kurian's next Tamil serial was "Azhagi", which says the story of a 40 year widow who has to face lot of struggle sin life. This serial directed by E. Vikramadhithan is aired on Sun TV. Shalu gave life to the character 'Nirmathi' in this serial. Nirmathi is the eldest daughter of Sundari of Kadir family. In a short time, Shalu was able to win the mind of Tamil family audiences as well. But due to her tight schedules she had to leave this project. Now her role is been handled by Kutty Pooja. Shalu is getting repeated requests from her Tamil fans to rejoin the serial as they prefer her to any other artists. This proves her excellent acting skills. Even though she has offers from Tamil industry, she can't sign any at the moment as she is working with few mega serials.


Upcoming Movies of Shalu Kurian

Shalu who is shining in the small screen industry has two upcoming movies as of now. "Test Paper", a Malayalam movie, produced under the banner of Balathara Vision is one of her upcoming releases for which shooting is already over. The film is directed by debutant Vinod Kumar who was an assistant of renowned director cum actor Balachandra Menon. This flick is expected to reach theaters by mid of August 2014. Munna and Mahalakshmi will be playing the male and female lead roles in this movie respectively. Jagadeesh, Nandu, Kailas Nath, Shalu Kurian and Sreelatha will be appearing in other prominent roles. Shooting of Test Paper took place in Trivandrum itself and the movie comes up with a good number of songs penned by Murugan Katakkada and composed by Anil Gopaalan. For sure it will be a good family film and the team behind it is expecting that the movie will initiate a new trend in film making.

Shalu Kurian has also signed for the comedy cum drama movie "Ente Sathyanweshana Pareekshakal", directed by Subil Surendran. Suraj Venjarammoodu appears in the lead role as an old man named Ayya Pillai. The film is produced by Anil Mathew under the banner of Mary Matha Productions. Priyamani, Rahman, Mythili, M.G Sreekumar and Shalu Kurian will handle other prominent roles in this movie. The story of the movie revolves around an old comedian who falls into depression. This movie helps to bring out the other side of life of a comedian. Shooting of the movie is underway and the camera is helmed by Paul Batheri. Hopefully Shalu will be able to prove herself here as well.