Sandra Simon Malayalam Movie Actress - Profile, Biography and Upcoming Movies

Sandra Simon Malayalam movie actress profile, biography and upcoming movies are given here. Sandra came into the world of screens through the reality show named Midukki telecasted in Mazhavil Manorama. Further she got an opportunity to be paired against Jayasurya in the movie Lal Bahadur Shastri. Read on to know more about her.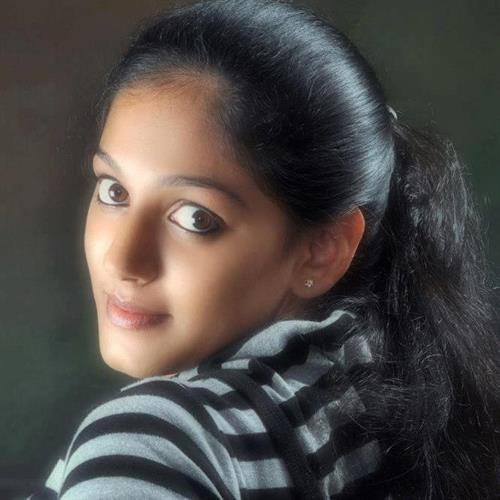 A brief about the Personal Life of Sandra Simon

Sandra Simon, the pretty girl with long and thick hair will be a familiar face to all who had watched the reality show named Midukki telecasted in Mazhavil Manorama Channel. Yes, Sandra who was one among the contestants of the Midukki show is now stepping into the field of large screens. She is lucky enough to start her career in acting with a heroine role itself. The girl who has strong belief in God, praises the Almighty for the blessings he had showered upon her. Coming to the family of Sandra Simon, their's is a quite a big family. It consists of her dad, mom, two elder sisters, the elder one's husband and a small boy kid of their's. This family with seven members makes it a heaven, she says.

Sandra Simon who is just 19 years old, hails from Kozhikode district of Kerala. She is a smart girl but not very outspoken. She is pretty much like a quiet, decent girl. Sandra is currently pursuing Bsc from Christ College, Bangalore, Karnataka. The little girl says that during her school days, her school and home was her world. Now, as she is in hostel, she has changed a bit and is more into the outside world. But she has her second sister there in Bangalore for all support. The Midukki show had helped Sandra Simon to bring a change in her way of thinking and to make her more mature.


Likes and Interests of Sandra Simon

Sandra Simon, the youngest daughter of her parents wanted to become a Pilot. It was her ambition from a very young age but now she ended up in doing B.Sc and got into acting as well. May be in her future films, she will get the role of a pilot, at least that way the dream of hers can be fulfilled. She also loves to travel a lot and to explore the beauty of our mother nature. When it comes to dressing, Sandra prefers skirts during casual occasions and she loves to wear sarees for functions. She says Saree is her favorite outfit. Sandra also likes to wear churidars which comes with a good color combination and heavy work. The actress says that even though she wears jeans and top, she less prefers it. Sandra Simon, born to a Christian family is a strong believer in God. She is more of a straight forward person who believes in doing good to others.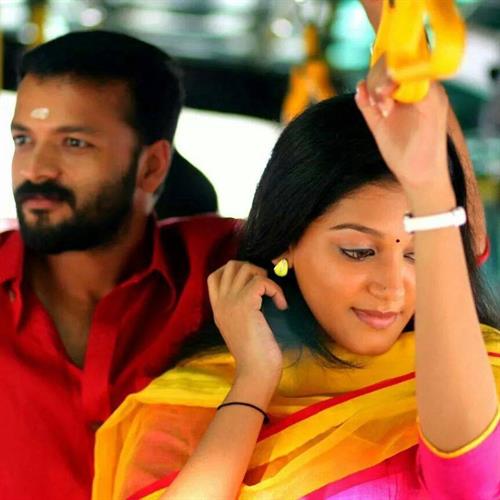 Sandra Simon, as a Midukki Show Contestant

Sandra Simon tried her luck when Mazhavil Manorama was planning to air a reality show to find out the most talented and smart girl. The show was named Malabar Gold & Diamonds Midukki. Sandra was lucky to pass the audition session and she was selected as one among the twenty contestants for the show. The show was hosted by the popular Malayalam actress Rima Kallingal. It had renowned hair stylist Ambika Pillai, designer Shalini James, Social Worker Dr. Piyush and Psychologist Dr. Zaileshya in its judging panel. On the whole each and every aspect of a contestant right from their character, personality, style, outlook towards life and world, fashion and so on were noted and on the basis of these the best one will be selected.

Sandra Simon's first appearance in the show was by throwing a dance performance. Even though she is not at all trained in dance, she was able to put forward few graceful moments. All the judges did comment about her beauty and they praised the beauty of her eyes. In her second appearance we could see her as a girl who is much attached to her family sharing her views about her outlook, beliefs, interests and family life. While judging this round, Ambika Pillai had commented that she will definitely get a role in any movie as she is pretty and has good camera appearance. Her words came true as now this little girl has signed for a new Malayalam flick. Even though Sandra Simon couldn't become the winner of this reality show, she was able to showcase her talents to the audiences. The show was a turning point in her life and it paved the way to her career in acting.


Sandra Simon, the upcoming Malayalam Actress

The Midukki fame, Sandra Simon is now entering into the world of large screens from small screen. After appearing for the reality show, she got an offer to act as the heroine in a Malayalam movie. The title of the movie is Lal Bahadur Shasthri. This Movie is scripted and directed by debutant Rejish Midhila. Sandra Appears in the female lead role and popular actor Jayasurya will be seen in the male lead role. It is in fact a luck to be paired against Jayasurya in her first flick itself. Sandra gives life to a village girl in this movie. Aju Varghese and Nedumudi Venu are appearing in other prominent roles in Lal Bahadur Shasthri. The producers of this movie are Jose Simon and Rajesh George.

The shooting of the movie Lal Bahadur Shasthri is progressing in Kochi. Jayasurya will play the role of Lal, Nedumudi Venu will be playing Bahadur and Aju Varghese will be comming up as Shasthri. The movie's story revolves around these three who meets during a journey. The story takes some unprecedented turns from then on. The music of this movie is composed by Bijipal and the lyrics are penned by Santhosh Varma. The camera is said to be handled by Eldo Issac. Another peculiarity of this movie is that it is the first venture of Adwaith, Jayasurya's son. He is expected to enact the childhood version of Jayasurya's character. On the whole it will be a energetic and fun filled set. Sandra can learn a lot from her debut venture as she is surrounded by experienced artists. The family audiences who are a big fan of this long haired girl is anxiously waiting for the release of this movie. Sandra surely can do wonders in the set with her acting skills.