Arya Rohit Malayalam Serial Actress - Profile and Biography

Arya Rohit malayalam serial actress profile and biography is given here. Arya Rohit will be a familiar face to you through the comedy show Badai Bungalow. This talented girl is a dancer and is into many serials as well. Arya is the sister-in-law of the serial actress Archana Suseelan who had appeared in the mega serial Ente Manasaputhrikku as Glory. Read the below article to know more about Arya Rohit.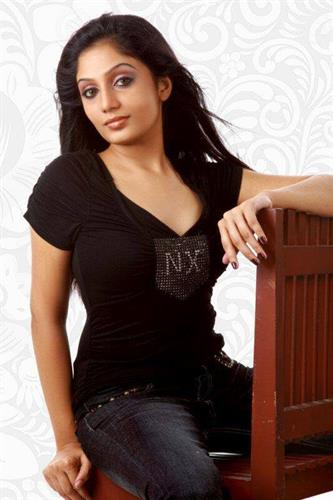 Personal Life and Passions of Arya Rohit

Arya Rohit Suseelan, the popular serial actress, hails from Palkulangara in Trivandrum district, Kerala. She is born to Mr. Satheesh Babu, an Accounts Manager in the Fort Hospital, Trivandrum and Mrs. Prema Satheesh Babu. Arya is a model turned actress who has also been trained in classical and cinematic dance. She is married to an IT Engineer, Rohit Suseelan. They are blessed with a two and a half year old baby girl named Roya Rohit. The family is now settled in Cochin. Arya's sister in law, Kalpana Suseelan is a known model and her another sister in law Archana Suseelan is a famous serial actress. Arya says that her family is very supportive and her biggest fan is her child Roya itself. As she belongs to a family of models and actress, it is been easy for her to meet lot of eminent personalities and will definitely get the support and cooperation of her relatives in her career.


Career Life of Arya Rohit

Arya Rohit aka Arya Satheesh was initially a model and a professional dancer. Once she got an opportunity to showcase her acting and dancing skills through the reality show Nestle Munch Stars, telecasted in Asianet TV Channel. That lead to the biggest turning point in her life. Arya has also anchored the famous cookery show in Asianet, named Taste Time. Her picture for the advertisement of Chemamnur Jewellers recently came in the Vanitha Magazine. Yes, she is an anchor, model, actress and a mother too. It is quite difficult to manage all these roles together, but Arya has been perfect so far.

Arya Rohit started her career in the small screens as an anchor but she started acting with the Malayalam serial, "Officer", directed by G.S Vijayan. Arya has also tried her luck in Tamil small screen industry. She has acted in the Tamil serial "Maharani", a remake of the Malayalam serial "Ente Manasaputhrikku". Coincidentally her sister-in-law, Archana Suseelan had acted in the Malayalam version of this serial. Mohakkadal, Kunjiammayum Anju Makkalum, Ardram, Achante Makkal, Chandralekha and Sarayu are the other Malayalam serials of Arya Rohit. In the serial Achante Makkal, she appears as Sherin, a bold and modern girl. Arya is getting more offers back to back and she is growing up as a promising actress.

Arya Rohit actually got a break in her career through the mega serial Sthreedhanam, which is been telecasting in Asianet. She gave life to the character Pooja, wife of Prasad in this serial. Pooja is a very bold girl who is a black belt in Karate. Arya who has never learned Karate had performed well in the sequences which had karate fights. She says her co-workers who had learned karate had helped her well to do her role perfectly. She adds that she never had a clue that her character was a black belt until she reached the set. Pooja's mother-in-law is portrayed as a very cruel lady. As Pooja is a bold girl who has the ability to react against evils, the family audiences has wholeheartedly accepted the character. Arya's role in making the character excellent is worth mentioning. Now she is popularly known as 'Karate Girl', 'Karate Kid' etc in Kerala. Arya says that she enjoys when people call her Karate girl while she goes for shopping.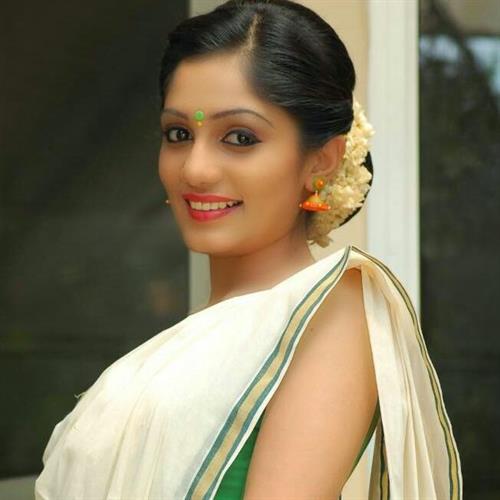 The talented Arya Rohit then got an unexpected entry into the live comedy program Badai Bungalow telecasted in Asianet. Arya happened to appear in a few episodes of a comedy reality show in Asianet. The producer of Badai Bungalow happened to see these episodes and spotted her. She was thus called to act in Badai Bungalow. For a serial actress like her, it was a first experience to be a part of a live comedy show. However this bold lady took up the challenge and so far she is quite successful in it. An artist need to be spontaneous and should have good sense of humor to act in a live comedy show. Arya has proved herself by now and she says that she totally enjoys the show and the company of her co-workers, Ramesh Pisharody, Baiju Dharmajan and Mukesh. "It has been a fabulous experience in my acting career", Says Arya. In Badai Bungalow, Arya appears as the wife of Ramesh Pisharody. She is a dump girl who does over makeups and likes to wear all sort of modern dress but is not at all happy cooking. The character gave her lot of fame and popularity.

Arya Rohit has become much popular through the mega serial Sthreedanam and comedy show Badai Bungalow. She is getting a lot of stage shows in and out the country now. Recently she went to Abu Dhabi, Al Ain and Sharjah in the United Arab Emirates to do a stage show named Ishal Nilavu during Eid. Earlier she had been to US to do a comedy show named Vaishakhasandhya. She has also been to Muscat for a show. Arya Rohit is also a part of the "Star Express" team, a team of TV artists which has been formed to do events and stage shows. This truly brings out her interest in doing stage shows.

The mega serial Sthreedhanam has crossed 500 episodes and is still continuing. Along with it Arya has signed for yet another Malayalam serial which will be telecasted in Surya TV from 4th of August 2014 onwards. The name of the new serial is "Ishtam". Arya appears as a bold, modern girl in this serial too. By now Arya Rohit has a lot of fans and she is all excited about people recognizing her. To conclude, let us hope this thin, smart and friendly girl who comes everyday to our home through different channels reach better heights in a short time.