Sandra Amy Malayalam Actress - Profile, Biography and Upcoming Movies

Sandra Amy malayalam actress profile, biography and upcoming movies are given here. Sandra Amy, the name might not be popular to you, but I am sure, you will know Sanda Jose who has appeared in the super hit movies Kasthooriman and Swapnakoodu. She is now all set to get into the Bollywood film industry as well.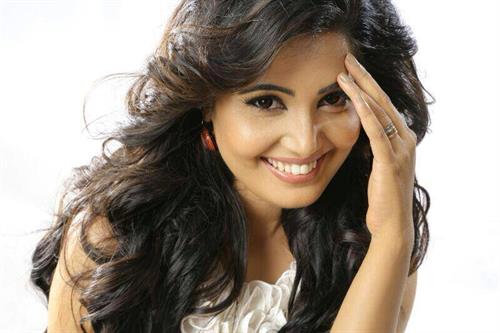 Personal Life of Sandra Amy

Sandra Amy or rather Sandra Prajin is better known as Sandra Jose to the Malayali audiences. She was born on 5th June and hails from the Idukki district of Kerala. Sandra was trained in classical dance right from a very young age. She has won the Miss Trivandrum title once and has participated in various dance forms during her school days. She is a VJ turned actress who has also done justice to her education. Sandra has graduated in Psychology from H.H. The Maharaja's College for Women in Trivandrum.

Sandra Amy is married to VJ and actor Prajin Padmanabhan while studying in Maharaja's College. It was a pure love marriage which started while both of them were working as a VJ. However her parents were not interested in the marriage and did stay away from the function. The main reason for their disagreement was religion. Sandra is born to a Christian family where as Prajin belongs to a Hindu family. Even though they did not get the consent of their parents, the couple decided to get married and start a life together. They were quite successful in it. Sandra has so far acted in Malayalam and Tamil films. Now she has signed for a Bollywood project which has Emraan Hashmi and Sameera Reddy in the lead roles.


Career Life of Sandra Amy

Sandra Amy started her career in the field of acting since her childhood. Her first project was a Malayalam tele film named "Omana Thingal Kidavo". This happened when she was just three years old. As a child itself, Sandra has appeared in many ads, movies and soaps. Therefore she was quite familiar with the field and ofcourse the camera.


Sandra Jose and the Malayalam Film Industry

Sandra Jose, who has started acting right from her three years onwards finds it much easy to be in the industry even when she has grown up. The real turning point in her career life happened in the year 2003. Sandra was called to appear in a supporting role for the movie "Kasthooriman", directed by renowned director A.K Lohithadas. Meera Jasmine and Kunchako Bobban appeared in the lead roles in this movie. The film which had the element of romance in it was declared a super hit at the box office. In this movie, Sandra gave life to the character 'Sheela Paul'. She was able to perform well as Sheela and did receive a lot of appreciations from her friends, family and fans. Even though the role of Sheela was not a very prominent one, Sandra's acting talents were revealed to the audience. This kick started her growth in the field of large screens.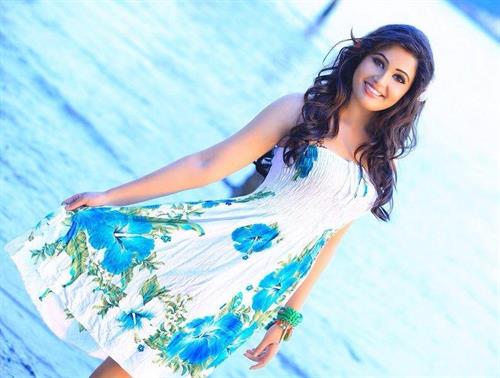 Further Sandra was again called for yet another Malayalam movie named "Swapnakoodu", directed by veteran director Kamal, in the same year itself. Prithviraj Sukumaran and Meera Jasmine appeared in the title roles of this movies. Here too Sandra was given a supporting role which she managed to do well. Swapnakoodu too was wholeheartedly accepted by the audience and the film was declared a super hit at the box office. In this movie, Sandra appeared as a Tamil girl 'Madurakani'. Then, Sandra was seen in the 2007 Malayalam film "Sooryakireedam", a horror movie directed by George Kithu. Indrajith Sukumaran and Nithya Das appeared in the male and female lead roles respectively. As Sandra was pursuing her studies then, she decided to quit movies for a while until she is done with her studies.


Sandra's Entry into Tamil Industry

During her college days, Sandra entered into the field of Video Jockey. She was the VJ of the Kiran TV Show, Tamil Hits. As she was good at Tamil, she was able to grab the audience in a short while. Then she took up acting again when she got an offer to act in the role of Janani in Rojakootam soap for Vijay TV. She was then working as a VJ for the Sun TV Show Asatha Povadu Yaaru. Further she appeared as the host for many reality shows in Vijay TV and has acted in many soaps as well. In short she was fixing her feet in the soil of Tamil small screen too. Her actual acting career took a turn when the renowned director Samudhrakani spotted her for the role of Santhi in the movie Poraali. Even though it was her first venture in Tamil film industry, she was able to make her character perfect. This gained her lot of fans and she did get appreciations from around the state. Her acting and dubbing skills were praised by many and that gave her more confidence.

Sandra Amy's next Tamil movie was "6 Melugu Vathigal", directed by V. Z. Durai. It is a crime thriller movie which stars Shaam and Poonam Kaur in the lead roles. In this movie Sandra played the role of Shylaja. This too was a supporting role. This promising actress stepped in as a heroine through the Tamil film "Sivappu Enakku Pidikkum", directed by Youreka. The film is produced and distributed by JSK Film Corporation. It is a message oriented movie were Sandra gave life to the title character, Mahima, a prostitute. It was a really challenging role and she did cent percent justice to her character. This paved her way to greater heights. Sandra is now starring in yet another Tamil movie named Dharani. Here she plays the role of Tilaka, a village girl.


Sandra Amy is getting into Bollywood as well

Sandra Amy, the promising actress is all set to act in a Bollywood film directed by Anthony D'Souza. The offer came in as a surprise for her when she was waiting for the release of her Tamil film, were she has appeared as a heroine. The Hindi movie is yet to be named but it is an Emraan Hashmi movie. Sandra will play the role of a Tamil girl friend of Emraan Hashmi. Even though she appears in a supporting role, she is given 15 scenes and is a very prominent role too. Sandra was asked to reduce 5 Kgs for this movie and her command over Hindi will be an added advantage for her. The female lead role in this film is played by Sameera Reddy. May be Sandra's future in Bollywood will be decided by this movie.

From her very first serial itself she was very particular not to be typecast. She says in fact she prefers character roles in soaps as they offer more scope for performance. Moreover she believes that the life span of a character actor is more than that of an actress who appears in the lead roles. Like Taapsee Pannu, Ileana D'Cruz, Tamannaah Bhatia and so on, Sandra Amy is yet another person stepping into Bollywood from South Indian film industry. Let us wait until the release of the movie to see how well this talented girl has performed in the Bollywood movie.