Vinutha Lal Malayalam Actress - Profile, Biography and Upcoming Movies

Vinutha Lal Malayalam movie actress profile, biography and upcoming movies are given here. Now this talented actress is into Tamil film industry as well. She has also signed for a couple of Malayalam movies. Read the article below to know about her personal life as well as career life in detail.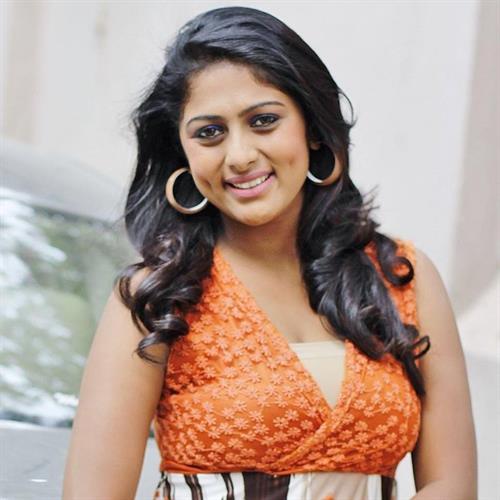 Personal Life and Interests of Vinutha Lal

Vinutha Lal who played a full length character in the female oriented movie Parankimala is accepted by the Malayali audiences. But the real fact is that the girl with dimples is not a Malayali by origin. She was born on 13th May 1990 in Bangalore, Karnataka and is a Banglorian by birth. Vinutha was into modeling and ad films earlier itself. He can be seen in the Pothy's Textiles ad. Right from her school days itself Vinutha wanted to be an actress and was greatly interested in movies. Even though she hails from Karnatala, she has determined that she will not appear in any of the Kannada movies. She also does not prefer to be a part of Bollywood film industry as well. The reason for this is she wants to walk around as a normal girl in her state like before without being noticed by any. She prefers to be a part of South Indian movies and she kick started her career through the Malayalam film industry. That is really a proud moment for us Malayalis.

Vinutha is a big time fan of the great two superstars in Malayalam film industry but she didn't have to think much to say that she likes Mohanlal than Mammooty. She is very happy to know that the Malayali audiences have considered her as a Malayali itself. Vinutha added that she had to face little difficulties as she did not know the language. Even when acting in the movie Parnkimala she did not know that it was a remake of an old film. It was after completing the shoot of this movie that she watched the older version of it. She believes she should do cent percent justice to her character and wear what her character demands. As of now she is getting lot of offers from Malayalam and Tamil film industries.


Career Life of Vinutha Lal in Mollywood

Vinutha Lal started her career in acting through the Malayalam flick "Parankimala". She played the female lead role in this movie while the male lead role was essayed by Biyon Gemini. Her character in this movie is named 'Thankamani', but she is called as 'Thanka' by everyone. Thanka is a village girl who belongs to a poor family. Her father is a drunkard and she has a younger brother. Thara Kalyan appears as her mother in this movie. Vinutha plays the love interest of Biyon Gemini (Appu) and she has performed pretty well as Thanka. Tough audition was going on to finalize the female lead role in this movie and that is when Vinutha met the director and got selected.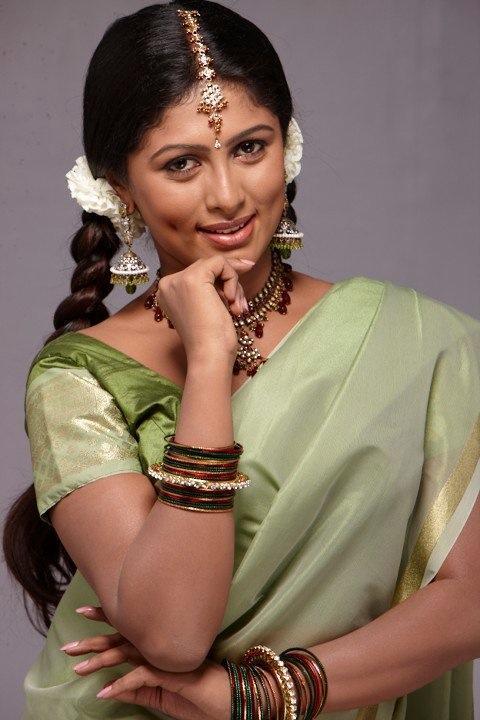 The movie Parankimala was directed by Sennan Pallassery and was released on 21st March 2014. As Vinutha appeared in a full length character, she became noticed by the viewers of Kerala. It is her dimples that helps everyone to identify her easily. The film was based on the novel by Kakkanadan in the same name. It was also an adaption of the 1981 Bharatan movie which too had the same name. Meghna Vincent, Kalabhavan Mani, Jagadish, Kalarenjini, Geetha Vijayan and so on appeared in the other pivotal roles. However the movie couldn't do as expected in the box office but still Vinutha was identified by the Malayalis.


Upcoming Movies of Vinutha Lal

Vinutha Lal, the Banglorian has a handful of offers now. A Malayalam movie "Bhaiyya Bhaiyya" is one of her upcoming projects. Biju Menon and Kunchako Bobban are playing the male lead roles in this movie. The story of the film is about the Bengali workers working in Kerala. It is an apt story for the current situation as we have lot of Bengalis working in our country now. Nisha Aggarwal, the younger sister of Kajal Aggarwal, who is a successful heroine in Telugu, will play the female lead. Vinutha Lal will come up as the second heroine and will play the love interest of Biju Menon. Nisha is paired against Kuncahkko Bbban. Bhaiyya Bhaiyya is a comedy entertainer movie which stress on the point that true love has no language constraints. Biju Menon and Kunchako Bobban are teaming up after a long gap, hence we can expect more from them like the hit Ordinary. Kunchako Bobban is casted as a supplier to Bengali workers whereas Biju Menon appears as a Bengali who has been living in Kerala ever since his childhood. The movie is directed by Johny Anthony and it is been scripted by Benny P Nayarambalam. The shooting of the film will progress in Kottayam, Kolkatta and Vishakapattanam. The film is produced by Howli Pottur.

Vinutha Lal will be next seen along with Sunny Wayne in the movie "Sarathi", directed by debutant director Gopalan Manoj. She is again lucky to get a heroine role here as well. The story of the flick revolves around an ambulance driver who is asked to transport a dead body from the town to a high range area. The movie is being produced by Sreekumar A D under the banner of Movies Nest Creations. Sreenivasan, Nedumudi Venu and Baiju will give life to other prominent characters in this movie. The lyrics of Santhosh Varma and Harinarayanan will be made amazing by the composition of Gopi Sunder. Vinutha will get a great chance to learn from the eminent actors in this industry through this film.


Vinutha Lal, as a Tamil Actress

Vinutha Lal who prefers to work in the Malayalam and Tamil film industry has signed committed the flick "Aggiravva". In this too she appears as a village, homely girl. The movie is directed by A.L Raja. Jayaram, Bhanupriya and Bhramanandhama appears in the prominent roles in this movie. It is produced by Sri Raghava under the banner of Sridhar Media. The film is said to have good songs composed by Srikanth Deva. Hopefully this talented young actress will be able to make an impact in the Tamil film industry as well.