Leema Babu Malayalam Actress - Profile, Biography and Upcoming Movies

Leema Babu Malayalam film actress profile and biography is given here. She started her career in M-town through the Alagappan film "Pattam Pole". Now she has got yet another offer from Malayalam film industry. Read the article to know more about her upcoming films and career life.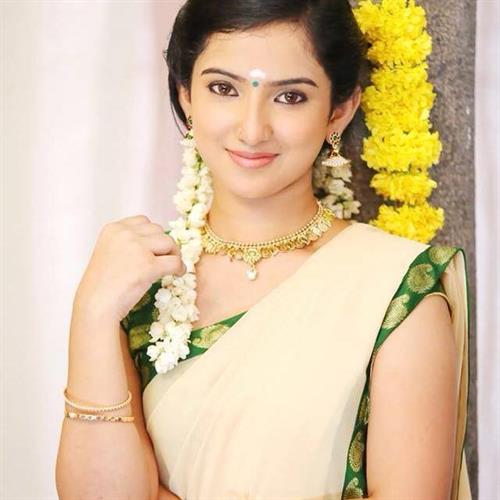 Leema Babu, the Malayalam Film Actress

Leema Babu is yet another Malayali girl who has established herself in the Mollywood. She is a fair, slim and pretty girl who has proved herself within a short span of time. Leema did her primary schooling in Kerala and then moved to Chennai were her father works. She studied in a girls only school there. Her mother is a beautician and she is the one who takes care of Leema's health and appearance. Leema started her career in acting as a child artist in Tamil films. She has appeared in a lot of ad films and is a model too. According to her doing ad films is much easy as the model does not have to do much there whereas acting in films is difficult comparatively. When Leema was just 11 years old, she took up her first ad film and was successful in it too. There after many offers came her way.

"Razikkum Sreemane", a Tamil flick was her debut movie even though it was released only in 2010. In this film she appeared as a child artist, Gayathri, playing the childhood role of Navya Nair. A dialogue from this movie where Gayathri asks her two classmates to study well and become a doctor so that she can decide whom to marry, has become every hit and this scene is still popular in Youtube. It is a thriller film written and directed by R. K. Vidhyadaran. Unfortunately the film was stalled for two years and was finally released in the year 2010. However Razikkum Sreemane was a failure at the box office. Apart from films, Leema Babu has also appeared in video albums. Her first musical album was Uyire by Naveen Madhav.

Leema Babu has also appeared in the 2010 Tamil film Madrasapattinam as the sister of Arya. The movie was written and directed by A. L. Vijay. After doing couple of movies as a child artist, Leema took a break to continue with her studies. Further she made a came back into the film industry through the film "Vanarasena" as a heroine. Leema then made an entry into the Malayalam film industry through the movie "Pattom Pole", directed by renowned cinematographer Alagappan and it was his directorial debut. Dulquer Salmaan and Malavika Mohanan appeared in the lead roles in this movie. The story revolves around a Brahmin boy, Karthi who is in love with a Christian girl, Riya. The movie was produced by Karunakaran under the banner of Carlton Films. Archana Kavi, Anoop Menon, Lalu Alex, Jayaprakash, Seetha, Leema Babu, Sraddha Gokul, Nandhu and Ilavarasu played the supporting roles. Leema appeared as a prominent character named 'Varalakshmi', cousin of Karthik (Dulquer Salmaan). Leema was actually living as Varalekshmi and she did get lot of appreciations from the Malayalai audiences. The film gave her a strong entry into M-Town.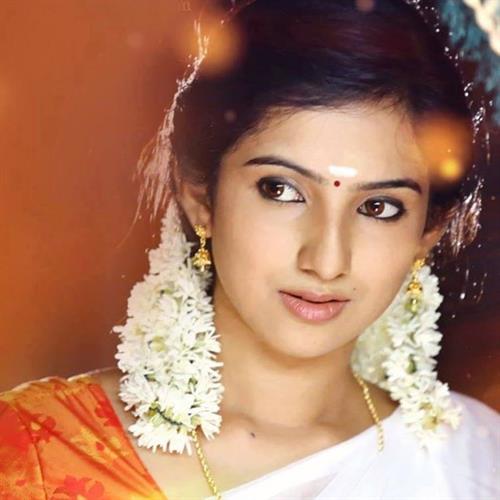 Sogusu Perundhu, Piravi etc are Leema Babu's other Tamil films. She has done more films in Tamil and has signed for a Telugu project as well. Leema likes to act in those roles which has the potential to explore her acting talents. She says that her dream role is to act as a boy in a film like Meera Jasmine did in a Malayalam flick. She also wants to act in a negative role as so far she has done only positive characters. Her cute looks might be the reason why she is continuously getting positive innocent roles.


Upcoming Movies of Leema Babu

After the Alagappan movie "Pattam Pole", Leema is all excited about her second Malayalam flick starring Fahad Fazil. The movie is named "Money Ratnam", directed by debutant director Santhosh Nair. Leema Babu plays the role of 'Divya', a Tamil girl in this movie. Anyways she is totally fascinated by the offer as she believes that it is hard to get such good offers in this competitive era.

Sooraiyadal, is one of her upcoming films in Tamil. It is directed by Thamara Kannan and is produced by Thrilok Surendran Pillai. Sri Balaji, Leema, Gayathri, Devi Ajith and so on appears in the prominent roles in this movie. It is been scripted by Dinesh Pallath. It is a romantic action film which has a unique subject. Yazh, yet another Tamil movie about an ancient Tamil musical instrument, Yazh is her another upcoming release. It is directed by M. S Anand, starring Vinod Kishan, Sashi, Misha, Leema, Rakshana and so on in the prominent roles. "Hats off to Love", is Leema Babu's upcoming Telugu flick. It is her debut movie in Telugu too. By this film she will conquer the hearts of Tamil, Malayali and Telugu audiences.

Leema who wanted to become a doctor in her childhood days has now turned up to be an actress and model. She has six projects now in Tamil, Telugu and Malayalam as heroine. Leema wants to continue acting in films and would like to balance studies and films. Let her win in balancing both together but it is sure that she will remain in this industry as now she has become quite popular and is receiving lot of positive feedback from the viewers.