Amritha Anilkumar Malayalam Actress - Profile, Biography and Upcoming Movies

Amritha Anilkumar malayalam actress profile, biography and upcoming movies are given here. Know about Amritha Anilkumar's family, parents and their contribution in making her to chase dreams. Amritha is budding actress who has shown her acting talent in a handful of movies. More than making acting as a career, Amritha wishes to prove her skill in Architecture too. Talented in dancing and drawing, young Amritha is a gifted talent for the malayalam film industry.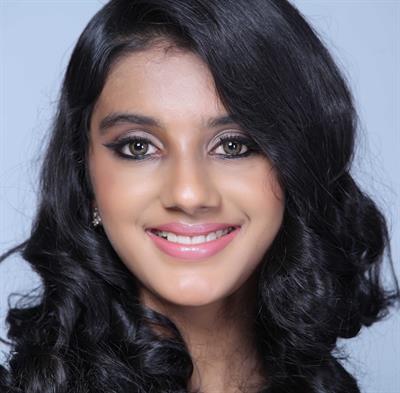 Malayalam Film industry is blessed with gifted talents who have contributed a lot for reaching our artistic projects at the International level. Providing space for budding artists, the industry has always been a stepping stone for many youngsters to make name and fame through unveiling their exceptional talent. Amritha Anilkumar is a young artist who has already shown the sign of her acting skill is gearing up to take more challenging roles in the near future. Read more about actress Amritha Anilkumar, acting career, family, her likes and dislikes.

Amritha was born on 11th April 2000 at Ernakulam as the daughter of Anilkumar and Sindhu. Her father Anilkumar is doing business while her mother Sindhu is a site engineer at Mir Group. Amritha who had shown exceptional talent in dance, music and drawing was well supported by her parents. She studied classical dance under the guidance of Mrs. Soumya Satish and mastered Violin under Vinayakan. Her extraordinary flair in various art forms made her to win a number of prizes in the School Kalolsavams at District and State levels.


Amritha's Acting Career

Interested in modelling and acting, Amritha lend her face for several ad films and few commercial movies. She anchored a programme in Kochu TV, the kids channel. She performed the childhood role of the heroine Pavitha at the age of 6. But her real talent was unleashed in 'Puthiya Theerangal' directed by Sathyan Anthikad. The director's son spotted young Amritha and invited her to give life to the character role of Namitha Pramod's childhood. Amritha had a homely atmosphere working with senior actors and young man Nivin Pauly. She later found space in 'Face to Face' directed by V M Vinu and had done notable role, Esabella a school student. 'London Bridge' was her next in which she had done a convincing role.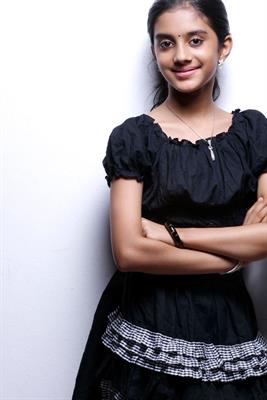 It was Vineeth Sreenivasan who gave yet another interesting character role for Amritha in his thriller 'Thira'. Amritha played the role of Dyan Srinivasan's younger sister. It was Anish of Impulse Model Management who built a bridge between her and the casting director Dinesh. She was blessed with a noted role as Lakshmi Rajeev, the daughter of Nirupama Rajeev played by Manju Warrier. Amritha felt thrilled to share screen space with Manju in her comeback movie.


Amritha's School Life

Even during her tight schedules, Amritha gives much preference to her studies. Being a 9th grade student of Saraswathy Vidyanikethan Senior Secondary School Elamakkara in Ernakulam, Amritha has good words about the school principal, teachers and friends. Her classmates do help in completing the notes while teachers take time to clear all doubts. So she is much confident on her studies. As Amritha is an icon who has made the school proud, she is provided with extreme support from the school authorities.


Future ahead for the actress

At a very young age Amritha has given life to some remarkable characters. She has also played a notable character in 'Buddhan Chirikkunnu' which is expected to reach theatres by the third quarter of 2014. It is much sure that, Amritha would give much preference to acting after her studies even though she carries a dream to become an architect. Young character roles will be safe in the hands of Amritha who has a bright future ahead.