Nikki Galrani Malayalam Actress - Profile, Biography and Upcoming Movies

Nikki Galrani Malayalam actress profile and biography is given here. She is the sister of the South Indian Actress Sanjjanaa. Nikki too is becoming popular in the South Indian film industry and has acted in two Malayalam films so far. Many movies are in the pipeline too. Read the article below to know more about her personal as well as career life.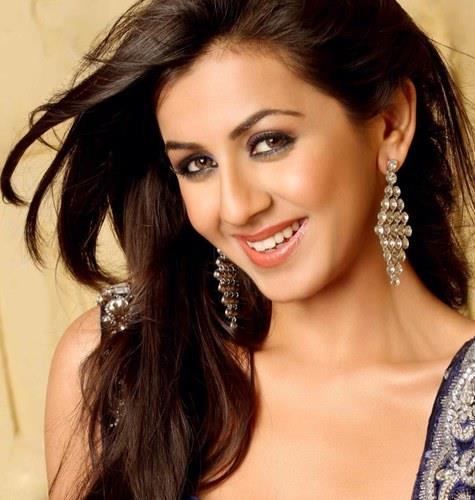 Personal Life of Nikki Galrani

Nikki Galrani is an upcoming Malayalam film actress. She was born as Nikitha Galrani but is now popularly known by her stage name Nikki Galrani. She is a Sindhi by origin but was born and bought up in Bengaluru, Karnataka. She has a sister Sanjjanaa, the popular South Indian Actress who has acted in Tamil, Telugu, Kannada and Malayalam films. Nikki did her pre university course from Bishop Cotton Girls College in Bengaluru, Karnataka. Further she completed a course in fashion designing. She took up science as her parents and sister wanted her to be a doctor but later they let her do designing, which she is interested in. Nikki Galrani is a model turned actress who has started acting in the year 2014. But within a short span of time she had done a handful of movies and is becoming popular in the South Indian region. We can be proud that this talented actress from Karnataka has debuted through a Malayalam film. Nikki has done lot of ad films. Now let us look in detail about her career life.


Career Life of Nikki Galrani

Nikki Galrani started her acting career through the 2014 Malayalam lick "1983", written and directed by fashion photographer Abrid Shine. It is a sports drama film starring Nivin Pauly in the male lead role. Nikki Galrani appeared as the second heroine in this film. She gave life to the character 'Manjula Sasidharan', a village girl who is not aware of cricket. Manjula is married to Rameshan (Nivin Pauly), who loves cricket more than anything. The character Manjula was a prominent one and will remain in the hearts of the viewers leaving the theater hall. Nikki has done a wonderful job as Manjula. She did get a lot of appreciations and positive feedback. It is not that easy to act in a Malayalam film when you do not even know the language, however Nikki was successful. 1983 was produced by Shamsudheen under the banner of Shams Films. It was an above average movie liked by many. This gave Nikki more exposure.

After the movie 1983, Nikki Galrani was seen in yet another Malayalam film "Ohm Shanthi Oshaana", directed by a Jude Anthany Joseph. It too was a Nivin Pauly movie which had Nazriya Nazim in the female lead role. Nikki makes a cameo appearance in this movie. She gave life to the character 'Thennal K. Warrier'. Thennal is portrayed as the friend of Giri (Nivin Pauly). Pooja (Mazriya) who is in love with Giri will feel jealous at the entry of Thennal but she later comes to know that Thennal is already married. Even though Nikki got a short role here, it was a sweet one and she performed well. On the whole Ohm Shanthi Oshaana was a decent movie produced by Alvin Antony under the banner of Ananya Films. It was declared a super hit at the box office and was the first super hit of the year. Nikki was lucky to be a part of it.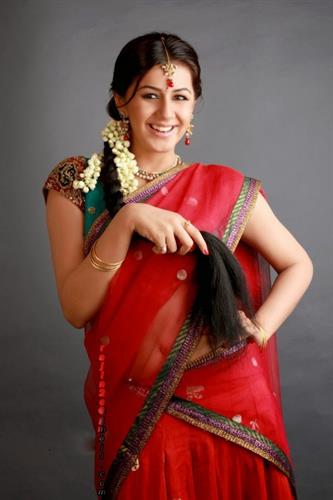 After these two Malayalam movies, Nikki Galrani wanted to try her luck in Kannada film industry as well. Her debut Kannada movie is "Ajith", directed by Mahesh Babu. this movie is a remake of the Tamil hit film Paiyaa. In this movie Chiranjeevi Sarja and Nikki Galrani appeared in the male and female lead roles respectively. It was produced by Pranav Gowda S and G Prem under the banner of B M R Productions. Nikki gave life to the character 'Charulatha' in this movie. She was again seen in yet another Kannada flick named "Jamboo Savari". It was a remake of the Telugu film Swamy Ra Ra. This movie was directed by Venugopal. The film was a mix of comedy and criminal elements in it. Jamboo Savari had Prajwal Devaraj and Nikki Galrani in the title roles. Mitra, Chaitra Rai, Shobha Raj etc were the other supporting artists. Nikki Galrani was able to grab the Kannada viewers through her back to back Kannada movies.


Upcoming Movie of Nikki Galrani

Nikki Galrani, the pretty and talented actress was able to gain the appreciations of Malayali and Kannada audiences within a short span of time. Now she has a handful of projects from M-Town, Sandalwood and she has also signed her first Kollywood project. "Vellimoonga", directed by debutant Jibu Jacob, a cameraman is one of her upcoming Malayalam releases. Shooting of this movie was held at Thodupuzha. Renowned actor Biju Menon is appearing in the male lead role as an LDF Candidate CP Mamachan, 42 Yrs and unmarried. The movie is not about politics but has political element in it. Nikki Galrani will appear as the female lead in Vellimoonga. She is a Christian nurse and Biju Menon who is in search of a life partner will find Nikki. The movie is scripted by Joji Thomas. He says "Vellimoonga is not a political drama but a family entertainer set in a small village in Kannur. The title refers to a rare species of owl and it relates to the lead character in the film. The story revolves around the life of a 42-year-old, unmarried politician, who mixes politics with his personal life. He deals everything in his life in a political way." Aju Varghese, Lena Abhilash, Tini Tom, Kalabhavan Shajon, Siddhique and Sunil Sugatha also plays prominent roles in this film.

Nikki has also committed "Enthoru Bhagyam", yet another Malayalam flick starring Unni Mukundan in the lead role. The movie with a strong story line and a romantic flavor will have Nikki Galrani in the female lead role. Nikki will now romance Unni Mukundan in Enthoru Bhagyam. This movie is the second venture of Sarath A Haridasan who has taken up Salala Mobiles. The young director has come up with a unique story as he need to find a place in the M-town as his first flick was a failure. This movie is not a love story but an interesting tale which runs parallel to the intense love story of Nikki and Unni. The film will be shot in Kochi, Bangalore and other places. Other casts are yet to be decided. Nikki has a some more offers from Mollywood but has not confirmed anything yet.

"Yagavarayinum Naa Kaakka", is her first Tamil flick which is yet to be released. It is directed by Sathya Prabhas Pinisetty. The director's brother Aadhi will play in the male lead role and Nikki will appear in the female lead role. Now she is getting heroine roles everywhere. This proves that she has proved herself to be a good actress. It is a bilingual film shot in both Tamil and Telugu. Pasupathy, Richa Pallod and Mithun Chakraborty will play the supporting roles. The movie is based on a real incident happened in Chennai and the story revolves around a happy go lucky man and the shocking incident that turns his life upside down. He will then have to search for Mumbai based underworld don Mudaliar due to situations. "Obiraya" and "Paravashanadenu" are Nikki's upcoming Kannada releases.