Dimple Paul Model and Actress - Profile and Biography

Dimple Paul, the models profile and biography is given here. She has won many beauty contest titles and has recently selected as the Miss Queen of India 2014. Read the article to know more about this versatile personality.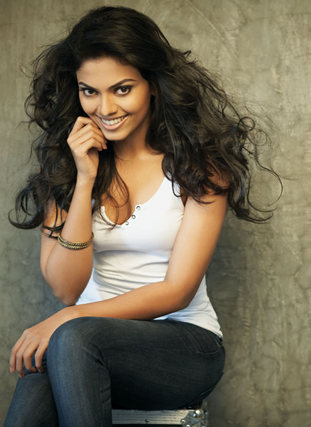 About Dimple Paul in brief

There are many new upcoming talents coming up in different fields these days. As the scope is more and the area is widen, more youngsters get a chance to showcase their talents. But unlike each and every newbies, Dimple Paul is a versatile personality. She has touched lot of areas and have shined in every field so far. She is a model, an actress, a choreographer, an emcee, a riding enthusiast, and a blogger too. Dimple, the pretty model from Mumbai took part in the Manappuram Miss Queen of India 2014 beauty contest held at Kochi and came out with the title of Miss Queen of India 2014. She received a cash prize of Rs. 2,00,000 Lakhs from the Manappuram Group. Dimple also won the Miss Talent title during the beauty pageant. That achievement made her quite popular in Kerala.

This was not her first beauty contest, she had participated in many before and has won in so many pageants. The model says that even though she has won many prizes earlier this one was quite different. She added that in all the other contests, she knew where she stood and the chances of her winning the contest almost immediately after meeting the contestants. But in the case of Manappuram beauty contest, she had to face tough competition and all the other contestants too were well groomed professional models. Dimple, who knew this started to prepare for the current affairs quiz as that was the only area left for her to compete with others. The charming girl said that she had no clue of winning the contest until the very end. It was an exciting moment for her and she wishes that her biggest dream, to become a South Indian actress will become easier this way. Dimple Paul feels she is walking close to her dream. In 2012, she was crowned the Veet 'Diva' along with many more.


Personal Life of Dimple Paul

Dimple is a Malayali by origin but has been born and bought up in Mumbai, the busy metropolitan city. Whereas her parents hails from the calm and greenish Palakkad district of Kerala. It was only during vacations, Dimple got a chance to explore the beauty of nature in her hometown. Dimple completed her graduation in Bcom from the Tolani College, Mumbai. Her mother is a housewife and unfortunately her dad passed away 13 years ago. She has an elder sister who took care of them after the death of their father. Due to situations her sister started working at the age of 16 years. Dimple says that she is not trained in dance but she loves to dance. It was one of her friend who invited her to choreograph a song. From then on Dimple realized her talent in choreography and now she is making pretty good amount of money by choreographing for Bollywood music, contemporary and jazz for sangeeths and dance events.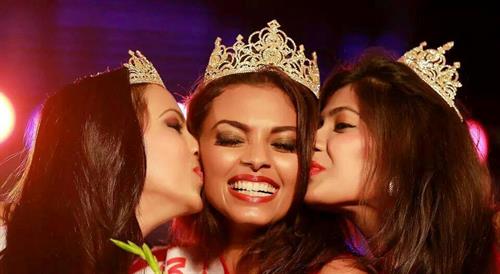 Dimple Paul is a tom boy who loves riding motorcycles. This upcoming actress with a smile had said in an interview that she owns a Royal Enfield and she is a part of the Bullet riders group in Mumbai. They go on trips across India including Ladakh. According to her such trips are filled with fun. Let the smart girl who has many achievements enjoy her life.


Career Life of Dimple Paul

Dimple was been active in the theater track since a long time now. She has also done a few serials in Hindi but according to this talented actress, serials are not very challenging. Her ambition is to become an actress as she has a strong attraction towards movies. She likes to be in the South Indian film industry says the vibrant young lady. She says she likes Kerala and especially the film industry here. According to her to enter Bollywood one has to be prepared with cash, contacts and compromise. She is not interested in that method of achieving things. She says that in South Indian industry one has to prove their abilities to get a chance where as it is the other way round in Bollywood.

Dimple says she always loved to act but got into modelling accidentally. When people started telling her that she is pretty and many asked her to try modelling, she wanted to give it a try. That was a wise decision indeed. She is now shining in the field of modelling. Dimple adds that if she gets an opportunity to be a part of M-town, then she would like to settle in Kerala itself. She is also ready to give up modelling if she comes out as a good South Indian actress. Dancing and acting are her passions and she will stick on to it, no doubt. Hopefully in future we will get to see this pretty beauty contest winner in some movies. Dimple Paul, is no doubt a shining star which we can be proud of. She has brought in many awards in various beauty pageants which makes India, her soil really proud of this young lady.