Pratish Nandan Malayalam Serial Actor - Profile, Biography and Upcoming Movies

Pratish Nandan Malayalam film and serial actor profile, biography and movies are given below. He is familiar to one and all as Abhishek of the mega serial Chandanamzha. Read on to know more about this upcoming talent.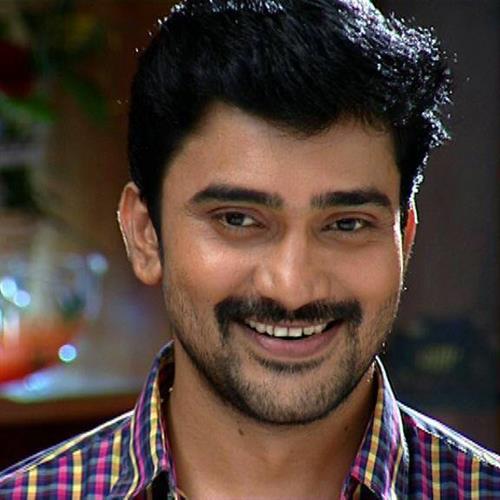 Personal Life and Interests of Pratish Nandan

Pratish Nandan, the handsome young boy in the Malayalam film and television industry hails from the Kottayam district of Kerala. He is a Video Jockey turned actress. Pratish completed his schooling from Kottayam itself and has graduated from The Kuriakose Gregorios College, Pampady. He got married on 19th August 2012 to Devaja Pratish, from Kottayam itself. She is a nurse by profession. Currently the family is settled in Kochi. Pratish always wanted to become a film actor but he did not knew anyone from the industry to get a chance easily. Hence he made a plan of his own. Thus he got into the television industry as an anchor and he tried to establish strong relationships with eminent personalities in the film field. He believed that it will enable him to enter into the film industry. His idea was indeed right and now he has done a couple of movies as well.


Pratish Nandan, the Malayalam Anchor

Pratish Nandan started his career as a VJ. He was first seen as an anchor for Kairali TV by hosting the popular program "Students Only". The show was initially anchored by the actor cum anchor Govindan Kutty. He had made a mark through the program Students Only. Due to his busy schedule, he had to leave the anchoring job in between. Then Pratish Nandan took up the job and he anchored Students Only for about seven to eight months. That short while was more than enough for this talented personality to showcase his talents and to become popular among the Malayalam family audiences.

Pratish was very much happy to take up the anchoring job of this particular program as it was a college based program combining various celebrities from the film field. He says that it was great fun with the college students and it helped him to reload his wonderful college days. Above all he got the opportunity to interview various renowned film personalities like directors, artists etc. He added that he had interviewed the superstars Mohanlal, Mammooty and the latest stars Prithviraj, Jayasurya and many other popular Malayalam actors. It helped him to establish a relationship with him as his ultimate goal was to enter the film industry. That is his passion.

Pratish Nandan's anchoring skills were well used during the Kairali TV show. He did get a state award for his anchoring talents in the Students Only show. Thus he proved to be a good video jockey. But that was not the limit as he wanted to be known as a good actor too. He continued his career with the television industry hoping to get into the large screens. Yes, he was successful in his venture. Now let us know more about Pratish as an actor.


Pratish Nandan, the Malayalam Film Actor

Pratish Nandan had been in the video media for about five to six years. He actually started as a TV anchor and has done a tele film as well. According to him TV was a media for him to reach the large screens. Finally the man who had great passion for acting got an entry into Malayalam film industry. His debut movie was a Mohanlal film "College Kumaran". The film was directed by Thulasidas and had Vimala Raman playing the female lead role. It was released in the year 2008 and was produced by Bency Martin. Pratish got a supporting character in this movie but that was enough for him as a starter. He did try his best to showcase his talents even though he had only few sequences.

Pratish Nandan, the anchor happened to interview the director Thulsidas when he came for the promotion of his film "Pramukhan". After their conversation, Thulsidas found Pratish to be interesting and wanted to cast him in his next venture. That is how Pratish got an entry into the movie College Kumaran. Many well known artists such as Jaganatha Varma, Balachandra Menon, Harisree Ashokan, Kalashala Babu, Janardhanan, Babu Namboothiri, Nedumudi Venu, Vijayaraghavan, Ambika Mohan and so on had appeared in the supporting roles in this movie. It gave Pratish a chance to learn a lot from these renowned artists.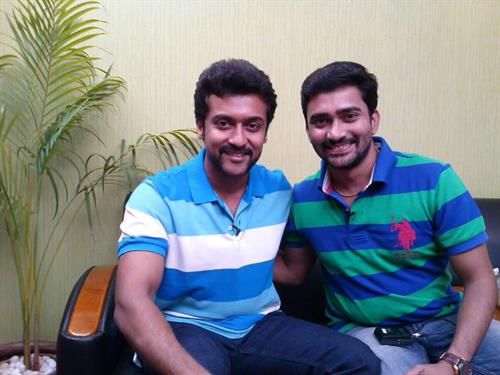 After Collge Kumaran, Pratish was seen in the Siddique movie "Body Guard". It was a romantic comedy film starring Dileep and Nayantara in the male and female lead roles respectively. The movie was released in the year 2010 and it has been remade into Tamil, Hindi, Kannada and Telugu languages. The film was declared as a block buster at the box office. Pratish appeared in a character role as the class mate of Dileep and Nayantara. He tried to utilize this opportunity too very well. Pratish says that this movie helped him to get an image at least among his friend as Nayantara, the dream of youngsters was the heroine in Body Guard.

Luck was this young boy. He did get an offer to act as a hero in a Malayalam movie. His dreams and long term ambitions are partly coming true. The film was named "Dhanyam", directed by debutant director Jayalal. New come Pooja played the female lead role in this movie. It is a romantic movie which has a lot of comedy elements in it. Another peculiarity of the movie was that most of the supporting characters too were newbies. The movie scripted by Rasheed Parackal had a good story in it and that is what attracted Pratish towards it. The entire movie takes plays in a village and it helps to bring back the nostalgia in the Malayali viewers. The movie has two romantic stories in it with a unique way of expressing it.

Pratish appears as a village boy "Appu Unni". Pooja who is paired opposite him appears as a village girl "Shama". Shama lives with her father and step mother. Even though there is lot of quarrels between them there is an interesting sweet romance between her father and her step mother. Shama who is fed up of their quarrels find relief with Appu Unni. Their love story too has to come across certain incidents which makes the movie interesting. The story of the movie is set in Pullanikkadu village. It is a place which exhibits the true culture and innocence of a village. The entire team did a great job but as the film had lot of newbies it failed to get much responses and to reach the audiences.


Pratish Nandan, as a Malayalam Serial Artist

After being a film actress, Pratish now tried his lucky in a different area. He took up a mega serial in Asianet directed by Sujith Sundar. The serial is named Chandanamazha and it has millions of audiences by now. Pratish with his mischievous looks and smile was able to win the heart of Malayali audiences. Pratish gave life to the character 'Abhishek', son of Devarajan and Madhumathy of Desai family. This handsome guy is portrayed as a good and genuine character who is married to a cruel and selfish lady 'Varsha'. Pratish is doing a great job as Abhishek and is receiving lot of feed back and positive responses from in and out the state. He also won the Best Male New Face Award for his performances in the serial during the 2014 Asianet Television Awards held at Kozhikode. Surely this will be a turning point in his career life as he was able to showcase his acting skills by now. Let us hope that he will turn out to be a renowned actor soon.

the concept and design of the Asianet mega serial Chandanamazha is done by Jaya Kumar Bhavachithra who is a distant relative of Pratish Nandan. He is the one who told Pratish about the character and offered him a role in the serial. Pratish who wanted to establish himself in the film field wanted to try his luck in the mini screens too. Thus he took up the venture and is quite successful in it so far. Let him grow and reach greater heights as an actor. Good luck to him!