Varada Jishin Malayalam Serial Actress - Profile, Biography and Upcoming Movies

Varada Jishin Mohan malayalam film and serial actress profile, biography and upcoming movies are given here. Know about Varada Jishin's family, parents and their contribution in making her to chase dreams. Varada is budding actress who has shown her talent in serials and movies. Talented in acting and anchoring, young Varda is a gifted talent for both malayalam TV and film industry.


Both malayalam television and film industries have contributed a number of gifted artists who have won the heart of millions of viewers. Among them, many gifted actors have shown their talents in various film industries. Modeling ramps and theatres have given an ideal platform for artists to show their artistic skills. Varada Jishi is a popular actress who is much popular among the television and cinema viewers. Talented in acting and anchoring, young Varada is a well liked actress.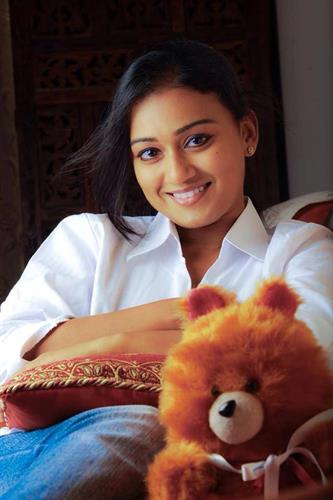 Early Education and Acting Career

Varada (original name is Emi) was born in a Christian family at Thrissur. After her primary education from Sacred Heart Convent Girls High School Thrissur in 2004, Varada joined the St Joseph EMHSS Erava for her higher secondary education. She completed her graduation in BA Economics from the University of Calicut. During her college days, she participated in various competitions including dance and other various events. In 2008, Varada made her debut in malayalam film industry through 'Sulthan'.

She went on acting in various movies like Makante Achan, Uthara Swayaram, Valiyangadi, Kaadhalikkalama and Ajantha. Even though Varada put her best performances in movies, it was the small screen which gave her recognition and fame. Along with acting in serials, Varada presented few reality shows too. She anchored the TV music reality show 'Patturumal' telecasted in Kairali TV. Varada is hosting the Kid's reality show 'Raree Rareeram Raro' in Asianet Plus which is currently getting popularity.

She further acted in serials like 'Snehakoodu' and 'Hridayam Sakhi' which was aired in 'Surya TV and 'Mazhavil Manorama' respectively. More interestingly, Varada become the favourite among the television viewers for her title character role in the television soap 'Amala'.


Marriage and Present Life

On 25th May 2014, Varada got married to her co – star Jishin Mohan which came out as a surprise for all. Varada played Amala and Jishin who donned a negative role as Harish in the serial telecast in Mazhavil Manorama had their wedding function in simplicity. Both were known each other before uniting in the serial 'Amala'. The marriage reception was held at the Sukratham in Chempazhanthy along with the children undergoing treatment at the Trivandrum Regional Cancer Centre. Jishin Mohan who worked as relationship manager in SBI and process associate with ICICI bank is known for his majestic roles in serials. Both are currently settled in Thiruvanthapuram to adjust their acting career and life.

Varada who had already made her presence in both Television and silver screen has a long acting career. Having the capability of enacting good character roles, Varada is having a bright future with a line of projects to get her dates.