Sonu SK Malayalam Serial Actress - Profile and Biography

Sonu Satheesh Kumar, Malayalam serial actress profile and biography is given below. She is popular through the mega serial Sthreedhanam and has also gained fame by winning the reality show Sundari Neeyum Sundaran Njanum. Read the article below to know more about this actress personal life and career life.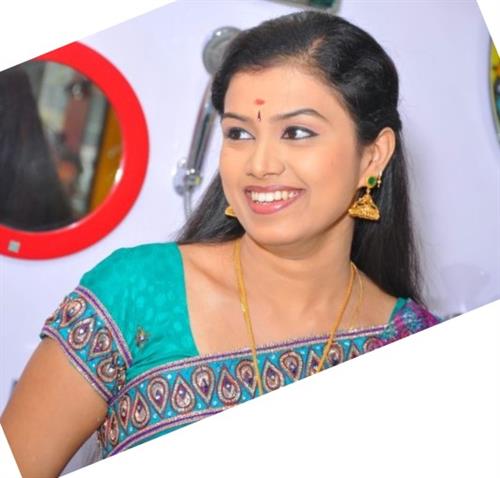 A brief about Sonu SK

Sonu SK or rather Sonu Satheesh Kumar is a familiar face to almost all Malayali family audiences. She hails from Trivandram, the capital city of Kerala and is active in the media industry since long. She is a dancer turned actress who has been trained in classical dance right from three years. Sonu lives with her father, mother and a younger brother who is currently studying. Along with acting, her career she has tried to continue her studies as well. The talented actress has now completed her Post Graduation in Bharathanatyam and can concentrate fully on dance and acting now. About her personal life Sonu added that there are chances that she will get married by next year but would prefer to be in the industry after marriage as well.

More than her acting skills, people especially the females are concentrating on her attire and she did agree that she is getting lot of appreciations for the costumes she wear on screen. The wonderful part about it is that almost all her costumes are been designed by her itself. Sonu who prefers to be known as a professional dancer than a serial artist is currently focusing on Bharathanatyam and Kuchipudi. In between her tight shooting schedules, whenever she gets a break, this young lady rushes in to her dance class to continue her practice. She also wants to open a dance and music school for art aspirants. Even though she wants to be a professional dancer, she would like to take along serials as well as it is the industry which gave her lot of fame and popularity. The talented actress also wishes to be a part of good movies as well.


Sonu's entry into small screen

Sonu who was a passionate dancer did perform for various school events and stage programs. She has won the Kaltahilakam title twice in the district level. That is how people started noticing her. After she won the Kalathilakam title, she was called to anchor a television program. Sonu took up the offer happily and confidently. This incident marked her start towards her career. Sonu started her career in comparing by anchoring the TV sow "Vaalkkannadi" telecasted in Asianet TV Channel. It helped her to reach out to many people, especially youngsters and ladies. Thus she got offers to act in television serials. She kick started her acting career by debuting in a Tamil serial named "Anbe Vaa" telecasted in Vijay TV.


Sonu's career life in small screen

Sonu the anchor turned actress has debuted through a Tamil serial. But thereafter the actress got many opportunities from Malayalam mini screen industry and she has appeared in a couple of serials too. Sonu says that she is enjoying this profession of hers and acting has become a passion for her like dancing. Sonu was first seen in the Malayalam serial "Sree Guruvayoorappan" telecasted in Surya TV. Chippy Renjith played the female lead role in this serial where Sonu did get a good supporting character. She did try her level best to make her character perfect. The serial was scripted and directed by Vayalar Madhavan Kutty. As it was a Hindu devotional serial, Sonu could easily grab the hearts of old and middle aged women.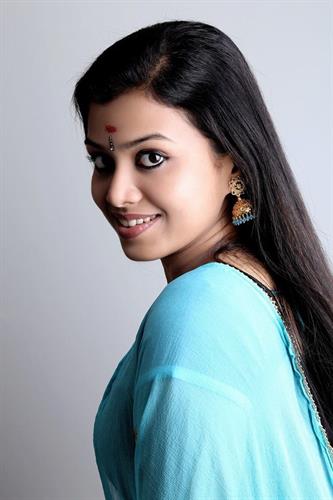 Sonu Satheesh Kumar also has appeared in the mega serial "Thulabharam" telecasted in Surya TV. It is been directed by renowned director P Suresh Unnithan. He has created a record in the history of Malayalam mega serials through this serial, by shooting 100 episodes in a single schedule. The serial, based on novelist P. Ayyaneth's popular work 'Vegatha Pora Pora'. Noted actress Sukumari was also a part of this serial. Sonu who was given a character role here was lucky to be a part of such a unique venture. She has also acted in 'Kanal Kannadi'. Even though this talented actress tried to showcase her acting skills through the various roles she got, she became very popular through the character 'Veni' in the serial Sthreedhanam telecasted in Asianet.

In Sthreedhanam, Sonu appears in a negative role as the daughter of a rich man, Mathi Suku. Her character Veni is very arrogant, selfish and cunning. She tries to cheat her husband, Prakash and his family and will always want to see her in laws in trouble. Sonu is very successful in acting as Veni as the she is getting lot of brickbats and bouquets. Her costumes in this serial is worth mentioning as it is designed by herself and is getting lot of positive opinions about it. Sonu says that she chooses bright colors for the character Veni as it demands rich attire. She says that she is enjoying this role even though it is a gray shaded one as she is getting lot of opportunity to exploit her acting talents. Sonu says that she doesn't mind doing negative roles as it is challenging. Moreover her character Veni is a successful one which enables her to take more such good negative roles. The serial Sthreedhanam is directed by Krishnamoorthy and has Chitra Shenoy, Divya Vishwanath, Sonu etc in the lead roles.


Sonu SK in short film

It is time of tele films now. Many attractive and message oriented tele films are releasing almost every day. It is a very competitive field which opens chances for fresh artists. Sonu Satheesh Kumar who has proved herself in acting did appear in a few short films as well. "God Bless Nitya" produced by Creators Media Productions is one of Sonu's short film in which she appeared in the female lead role. Sonu gave life to the character 'Nitya', a college student staying in hostel along with two modern brats. Nitya who was in love with a classmate of hers was convinced by her room mates to leave him and to go for dating with other guys. Thus a common girl has transformed into an ultra modern girl who loves pubs, dating, boy friends etc. But that destroyed her life and the true love of her classmate towards her. It is a good message oriented movie in which Sonu has done cent percent justice to the character Nitya. This short film is watched by many which will definitely give her an exposure in addition to her daily TV serials.


Sonu SK the winner of a reality show

Sonu has also participated in the show 'Sundari Neeyum Sundaran Njanum', a reality show for tele serial artists telecasted in Asianet. It was a dance and music realty show where the tele artists get a lot of chances to bring out the skills within them. Sonu was teamed against Rajesh Habbar. Both of them did a wonderful job on the stage and did try their maximum to exploit their talents in various forms of dance and acting. They really enjoyed the show and was glad to get such an amazing platform. Their spirit of joy was clearly vivid in their performances. All their hard work was well rewarded, Sonu and Rajesh was selected as the winner of this wonderful reality show. This took them to greater heights and they did get offers from the film industry as well. Above all they became popular in the Malayalam small screen industry. Even though she got offers from the film field, she is waiting to start with a good team and a good project.