Dr. Divya Nair Malayalam Actress - Profile and Biography

Dr Divya Nair Malayalam serial and film actress profile and biography is given below. She became popular through the serial Padasaram telecasted in Asianet. Further she was seen as an anchor for various TV shows. She also did act in a Malayalam movie. Read the article below to know about this pretty actress in detail.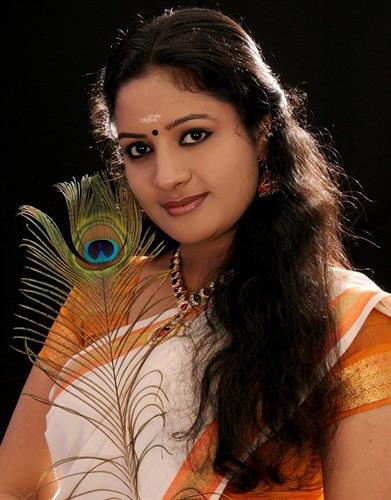 A brief about Dr. Divya Nair

Divya Nair the famous and the beautiful actress in the mini screen hails from a village in Kundra of Kollam district. She was born on 1st January and is a doctor by profession. Divya is also trained in classical dance and music from a very young age. Music is life for Divya and everything comes after. She completed her graduation in medicine from WHMC College. This versatile personality has also proved her skills and talents in acting through the popular mega serial Padasaram telecasted in Asianet.


Divya Nair, a trained musical and dance professional

Divya Nair who had a instinct towards music and dance and was trained in classical dance forms and music right from childhood. She has participated in various events during her student life. Now she is a professional artist too. Many stages have witnessed her awesome dance performances. But Divya prefers music more and she would love to become a play back singer. Recently she had got the opportunity to sing the title song for the Malayalam serial "Sthree Oru Devatha" telecasted in Asianet. This serial is directed by Praveen Arakkal. Thus Dr Divya is slowly stepping into the field of music as well.


Dr Divya Nair, as a Malayalam serial actress

Divya Nair who had excellent skills in performing various dance forms got into the field of acting as well. She became the favourite next door girl of Malayalai audience through the popular serial "Padasaram" telecasted in Asianet TV channel. She was lucky to get the title role in this serial. She gave life to the character Krishnaveni, a girl born and bought up in a village, but is a modern and intelligent girl working in the IT field. She hates her step father and falls in an affair with her co-worker, Kumar. Later she conceives but they were not married and the guy will fall in love with her sister Urmila Chandran.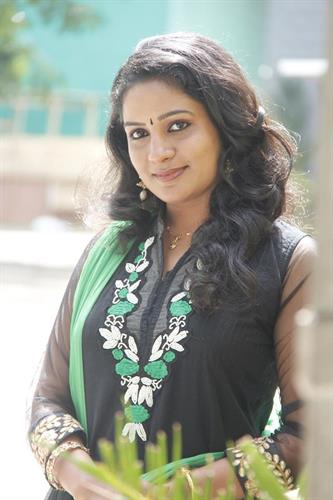 Divya has done cent percent justice to the character Krishnaveni. The beautiful actress could showcase her acting talents through this serial directed by Dr. S Janardhanan. There wouldn't be even one audience who did not pray for Krishnaveni. That well the character was got into the mind of viewers. It is the talent of this upcoming actress. This serial had a unique script and was different from the usual stereotype serial stories. Divya got lot of appreciations for her performances in this serial as Krishnaveni. She also did receive the Award for best new face (Female) from Asianet during the Asianet television awards for the year.


Divya Nair a film actress and an anchor

Not only acting, dancing and singing, this talented girl has touched the field of anchoring too. She was recently seen anchoring the world cup special program named "Brazookan Zamba", telecasted in Asianet News Channel. She did a wonderful job as an anchor and also got an opportunity to talk with various celebrities from the film field. She also hosted the opening as well as the closing ceremony of the 7th IDSFFK (International Documentary and Short Film Festival of Kerala). It too was a wonderful opportunity for this aspiring actress.

Divya Nair, was seen in the mini screen and is quite familiar to the Malayali family audiences. Further she made a mark in the world of large screens through the movie "Mattoru Kaal Vari", a film by V.V Wilfred under the banner of Samanwaya Vision. This movie gave Divya lot of opportunities to exploit her talents. She did justice to her character in this flick. Many more offers will definitely come her way as she is just amazing when it comes to acting.