Sophia M Joe Model - Profile and Biography

Sophia M Joe's profile and biography is given below. She is a model, sports champion, an actress, a dubbing artist and many more. Read the below article to know how this deaf and dumb girl has achieved success in life. Her story is worth reading as it is truly inspirational and motivating.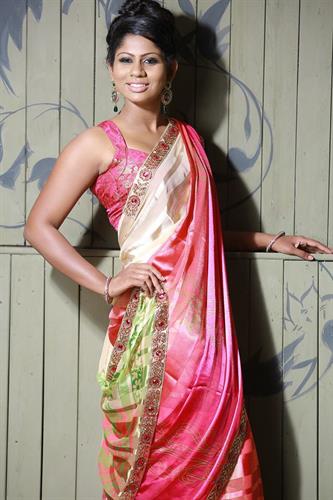 A brief about the courageous Sophia M Joe

It is rightly said that when you have a disability on one side, God will surely bless you on the other side. This statement holds true in the case of the model Sophia M Joe. Even though she is hearing impaired, she has boldly come up in life and is quite popular in India as well as in other regions too. Sophia's father Joe Francis works for Hindustan Petroleum. She has a younger brother Richard, he too is hearing-challenged. But it is her parents who have encouraged them to taste success sin life. Sophia says that she is proud to have a father like Joe Francis. Her parents found her to be deaf when she was only 10 month sold. From then they gave her more attention and tried to bring out the talents in her. This bold little girl is not only a model, she has in fact proved her talents in sports as well. Sophia was the state champion eight times. It is indeed a great achievement. She has also been the national champion in shot put and discus throw for the hearing impaired three times. Isn't that a great achievement we Indians can be proud of?

Sophia M Joe, the pretty model hails from Eroor, Cochin. She completed her schooling until seventh grade in an inclusive school. Further she enrolled with the National Institute of Open Schooling. Currently the twenty two year old sweet young girl is pursuing her under graduation in BA English Literature from Saint Xavier's College, Aluva. Her problems are not at all an obstacle for her to continue her studies or to achieve a good career. The girl who can't hear and speak says that she can lip read and that is how she understands what others says. She is a girl full of confidence and does not care about her weakness. According to Sophia she does not consider hearing impairment as a disability. She is optimistic and looks on her positive sides. She does not want anyone to look upon her as a disable human. Of course there are things that she can't do and that makes her upset but at the same time the support and encouragement she gets from her family makes her to climb the steps of victory.


Sophia M Joe's entry into modelling

Sophia's parents never wanted their children to be kept in the house as they had a disability. Moreover when their classmates isolated them, Mr. Joe Francis wanted to boost up their level of confidence. Hence they tried to bring out the best in their kids. Thus they thought about modelling for their pretty daughter. Her father adds that they got lot of support from renowned fashion choreographer Dalu and a designer Arya. It was with their help Sophia turned up to be a good model. Obviously, it was the right choice as she is now shining in this field. Sophia has been part of many beauty contests and fashion shows. Sophia M Joe was the second runner up of the Miss Malayalee World Wide Cochin Contest held at Gokulam hotel. She has also participated in the Mrs and Miss Body Perfect India 2013 held at Ramada Hotel, Cochin and Fashion Show held at Central Square Mall.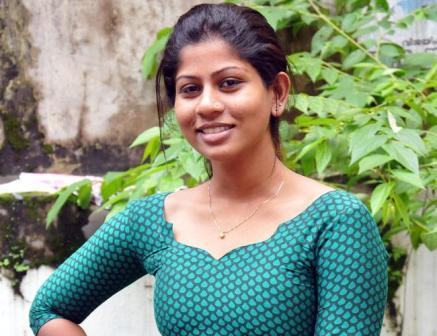 Sophia M Joe, the winner of Super Model

Sophia who believes in a positive attitude towards life is extremely confident. She has participated in the Super Model reality show telecasted in Amrita TV. When all the other participants where just normal, Sophia had the courage to compete with them. She did taste success and was the winner of the super model contest. This proves that a disability is not a thing to keep you aside and away from others. One should come forward to find their path, ignoring their weakness and concentrating on their strengths. By winning the contest, Sophia became popular and has set an example for others.


Sophia representing India

Yes, Sophia had represented India in the Miss World Deaf and Dumb contest held at Prague, Czech Republic on July 27. It is indeed a proud moment for we Malayalis. She has participated in the 'Miss Deaf India 2014' contest held at Delhi and bagged the first runner up position. Thus she got the entry to represent India in the Miss World Deaf and Dumb contest. She believes that her success in all fields will be a motivating factor for people like her. Thus she wants to be a part of Miss World Deaf and Dumb contest to make the world believe that there are many things even the disable can do.


Other talents of Sophia M Joe

Sophia is a known model now and she is also a winner in sports. This extremely talented girl is also into glass painting and jewellery designing. Sophia has also tried the field of dubbing even though she can't speak properly. She has dubbed for a hearing impaired character in the movie "Bangkok Summer". Another field where she has tried her luck is the acting field. Sophia has acted in a movie for the differently abled named "Best Wishes". In all these fields she was totally successful and that boosted her confidence. Even though she lacks the ability to hear, Sophia drives vehicles. She started of with riding cycle and as she said 'practice makes a man perfect'. Yes, her hard work and practice made her perfect and now she can drive scooters, cars and bikes. Riding a bike is really an achievement worth mentioning as many women do not know it. She drives a two wheeler everyday to commute to her college. It is her interest and dedication in all these areas that makes her achieve success. She is really a role model, from whom even the normal people should learn. Kudos to her parents who had encouraged their children and had made them to come up in life.