Meera Muralidharan Malayalam Movie and Serial Actress - Profile, Biography and Upcoming Movies

Meera Muralidharan malayalam movie, serial actress profile, biography and upcoming movies are given here. She became popular through the mega serial Amma and the reality show Munch Stars. Continue reading to know more about this upcoming actress.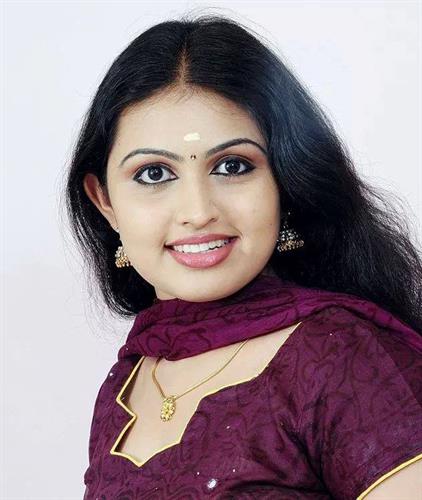 Personal Life and Interests of Meera Muralidharan

Meera Muralidhran, the pretty girl mostly seen in traditional wears hails from the capital city of Kerala. She was born in the year 1990. Meera is trained in different forms of classical dances right from a very young age. She has performed for various school events during her student days. That talents of her's did really help her in acting as well. The beautiful eyes of this lady can speak out many things which need not even require actions, and that is vivid in her characters. Apart from acting Meera has taken part in the reality show for TV artists telecasted in Asianet TV Channel. The name of the show was Munch Stars. This reality show had lot of entertainment games, dance, scripts, out door shows, comedy etc put forward by the TV artists. Meera says that it was great to be a part of the show as she could make good use of the platform. Moreover this show lead to a turning point in her life. Meera Muralidharan has also appeared in a couple of musical albums especially in the devotional albums such as Thrishoolam and in the musical video venture Thrinethram.


Career Life of Meera Muralidharan

Meera Muralidharan, the bold and energetic girl has taken up dancing, anchoring and acting as her career. She has anchored the cookery show telecasted in Asianet named Taste Time. She has also done many television soaps in various Malayalam channels. That itself is a good entry to grab the family audiences. Now she is quite a familiar face to almost all Malayali viewers in and out the state. She has also been recognized by awarding the Adoor Bhasi Television Award. Let us have a look at her career life in detail.


Meera Muralidaran, the Malayalam serial Actress

Meera Muralidharan who was already in the field doing works related to channels had done many serials now. She has appeared in the Asianet Mega serial Amma, directed by Aadityan. This serial tells the story of an orphan girl and two mothers, one who has lost her child and is in search for the kid and another one who shows full love to her adopted daughter. It was telecasted from Jan 2012 onwards and is still continuing. Sreekala and Mamooty The Best Actor Show Award Winner Malavika appears in the lead roles in this serial. Meera Muralidharan gave life to the character Anu. Anu is the wife of Anand, brother in law of Lekshmi (Sreekala). Anu is portrayed as a strong, bold and smart girl who easily faces the challenges that she has to overcome in her husband's house. Meera Muralidharan has put forward amazing and impressive acting as Anu. But now the character is no more there in the serial because Anu is gone to a Western country as her husband Anand works there. Still Anu is an evergreen character in the mind of Asianet viewers. Meera' acting as Anu fetched her lot of popularity and fame. Recently this serial won the most popular and accepted serial award from Asianet. It is her luck to be a part of this great project.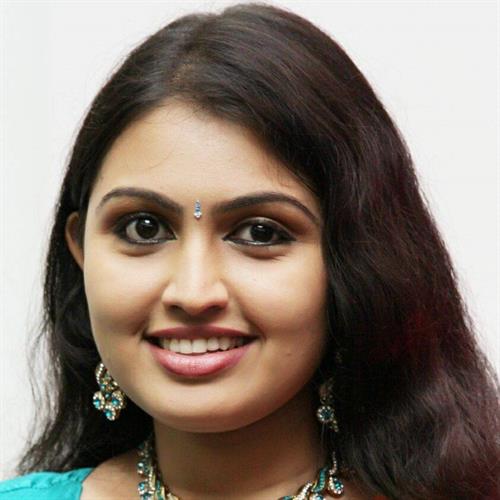 Meera Muralidharan then got a chance to be a part of the Mazhavil Manorama serial "Indira". Actress Sujitha appears in the title character here. Then we have the renowned actress KPAC Lalitha as Achamma, Shan Vahab as Deepu and Yahiya as Rajeev in this serial. Meera got a prominent supporting role in this serial as well. She appears as the character "Meera", of Ketharam. She was married considering that she will get the hereditary properties from Ketharam. Ketharam is the house of Anirudthan and Meera is considered to be his daughter but the truth is, she was not born to him. When her mother-in-law comes to know this, she will accuse Meera as she has no property or wealth. Meera Muralidharan had put forward excellent and stunning performances as the poor girl Meera. Thus she was able to find a place in the hearts of millions of Malayali audiences.

After the serial Indira, Meera Muralidaran was called for one more offer from Mazhavil Manorama. She did wholeheartedly accept the project as it says the story of two siblings. The name of the serial is "Aniyathi", directed by Shaiju Sukesh. Meera, the talented actress who has proved herself by then did get a title character in this serial. She is one of the siblings, the elder one and the character of the other sibling is been essayed by Gauri. This serial a message oriented one which shows the close bonding between two young sisters. The serial commenced on 14th July 2014 and is shown at 7:30 pm from Monday to Friday. The excellent script of this serial is been penned by Ganesh Olikkara and the camera is handled by Manoj Kalagramam. Risabava, Shaji Thilakan, Meera, Reena, Sharath, Sayana, Ibrahim Kutty, Vijayakumar, Bijoyvarghese and so on are the other cast of this serial. Everyone of them along with the title character Meera, is doing a fantastic job. Aniyathi is produced by Umadharan Kayamkulam under the banner of UD Creations. This serial will definitely be a turning point in the life of this pretty actress.


Meera Muralidharan, as a Malayalam Film Actress

Meera Muralidharan, the talented dancer made her entry into the field of large screens through the Malayalam film "Seconds", which is yet to be released. The film was directed by Aneesh Upasana and was produced by Ajay Jose. Renowned Gopi Sundar gave life to the songs in this movie. Jayasurya and Aparna Nair appears in the male and female lead roles respectively. Vinay Fort, Aparna Nair, Ambika Mohan, Vinayakan, Indranse, Salim Kumar, Riyaz Khan, Anusree and so on are the other artists in this movie. Meera Muralidharan was given a character role in this movie. About her debut role, Meera says that even though there isn't much scenes and sequences for her character, it truly is a prominent character which plays an important role in the story of the film. Apparently, the film moves in four separate tracks and all the characters will have equally important roles.

Meera Muralidharan who was one among the contestants of the Amma team in the reality show Munch Stars was able to showcase her talents through the platform. During the curtain raising of this show, popular Malayalam actor Jayasurya has come. There he met Meera and had invited her for his new movie "Seconds". That is how the serial actress turned up to be a film artist. Even though Meera Muralidharan is attracted towards serials, now after doing the film Seconds, she says that she had developed a liking towards film industry as well. Let us see how far her talents and interest can take her in this field. Now Meera is all excited about the release of her debut film as it can decide her future.